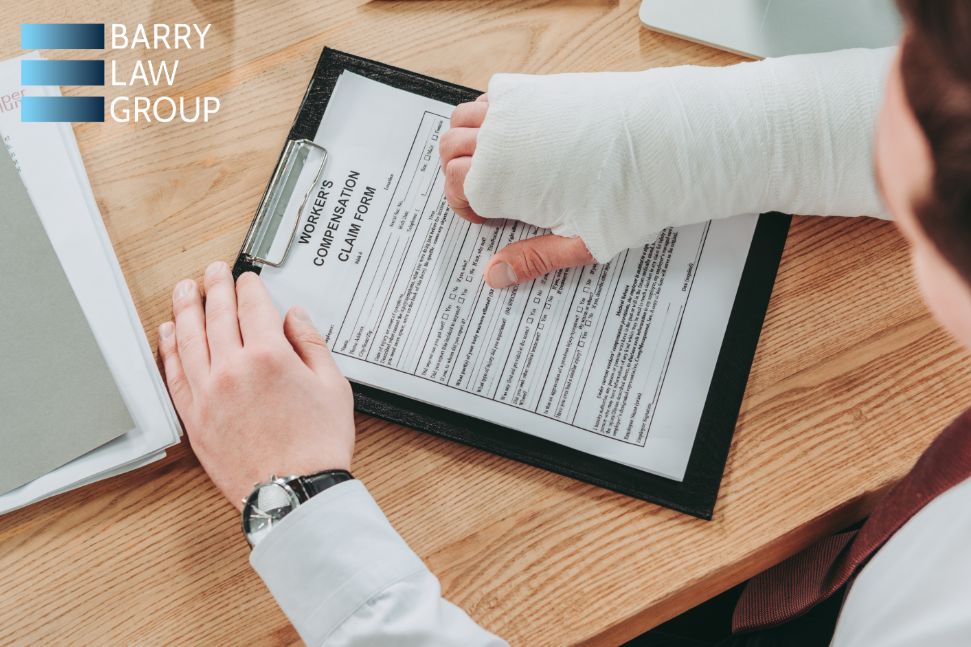 Tarzana Workers' Compensation Attorney
Tarzana workers' compensation lawyers aim to protect workers from unfair business practices. Almost every employer in California is required by state law to purchase workers' compensation insurance, so almost every worker in the state is eligible to file a workers' compensation claim if they sustain an injury while performing their job duties.
However, many injured workers throughout the Tarzana area encounter unexpected challenges as they seek the benefits they are legally entitled to claim after suffering injuries at work.
Experienced Legal Counsel for Workers' Compensation Claims in Tarzana, CA
The Barry Law Group has years of experience helping injured clients in Tarzana and surrounding communities with all types of work injury cases, and we know the challenges you could face as you approach the workers' compensation claim filing process.
We will help you file your claim, address any problems you encounter with your employer, and resolve any disputes raised by your employer's insurance company. You may also have grounds for additional legal recourse that can enhance your final recovery, and we are ready to provide guidance and support for these legal efforts as well.
Filing Your Claim for Workers' Compensation Benefits in Tarzana
Every employee in every industry in the state must ensure they are fully informed of their eligibility status to file a workers' compensation claim if they are hurt while working. Some employers attempt to misclassify full-time employees to avoid covering them with their workers' compensation insurance policies, and other employees are unaware of their rights from this kind of insurance.
As long as you are a non-exempt employee, you are eligible to file a workers' compensation claim as long as your injury occurred while you were working and/or performing your job duties. You are eligible to file a claim for workers' compensation benefits even if you caused your own injury as long as it happened from an honest mistake made in good faith.
If you were working under the influence of drugs or alcohol or intentionally violated a workplace safety policy, these factors could potentially disqualify you from filing a claim for workers' compensation benefits.
What Happens After a Workers' Compensation Award?
A successful workers' compensation claim can potentially yield full coverage for all the medical expenses you face after an injury at work, including ongoing treatment costs for a serious injury. Additionally, your employer's insurance carrier will pay ongoing disability benefits for the time you are unable to work.
You may receive partial disability benefits to offset diminished earning capacity if you can only handle light duty after your injury, or you may be awarded total disability benefits until you recover enough to resume work.
The team at Barry Law Group can guide you through every step of the workers' compensation claim filing process until you recover the benefits you legally deserve. Our firm has extensive hands-on experience with many types of work injury claims, and we are confident that we can help you recover as fully as state law allows. The sooner you contact our team, the sooner we can begin working on your case.
Work Injury Attorney FAQs
Q: Do I Need an Attorney to File a Workers' Compensation Claim?
A: It is possible to file your workers' compensation claim on your own, but having an attorney's help will make the process much easier and more likely to generate positive results. Your attorney can address any unforeseen variables that could arise and complicate your claim, and they can ensure you receive fair treatment from your employer and their insurance carrier.
If you have grounds for further legal action outside the workers' compensation claim filing process, your attorney will be essential for success with this as well.
Q: How Much Can I Receive in Workers' Compensation Benefits?
A: Your benefits determination following a successful workers' compensation claim is likely to include full coverage of your medical expenses and disability benefits based on your ability to work and previous earning level. If you are awarded total disability benefits, each weekly payment will be roughly two-thirds of your average weekly pay for the year prior to your injury. An experienced Tarzana workers' comp attorney can help maximize your recovery.
Q: When Can I File a Personal Injury Claim for a Work Injury in Tarzana?
A: Workers' compensation insurance typically prevents you from filing a civil suit against your employer in response to a work-related injury, but there are exceptions to this. You can file a claim against your employer if they do not have workers' compensation or if they directly caused your injury. You could also have grounds to file a third-party personal injury claim if anyone outside of work caused your injury. This would enable you to recover compensation for damages that workers' compensation insurance can't cover.
Q: How Long Does It Take to Finish a Workers' Compensation Case?
A: As long as your employer upholds their legal obligations and you have a good attorney handling your case, it is possible to resolve a workers' compensation claim in a matter of weeks. However, various factors could complicate and extend this process, such as employer retaliation, bad faith from the insurance company, or grounds to file a personal injury claim. Hiring a Tarzana workers' compensation attorney is the optimal way to streamline your recovery efforts following any work injury.
Q: How Much Does It Cost to Hire a Tarzana Workers' Compensation Attorney?
A: It's understandable to have concerns about the potential cost of hiring an attorney when you are already struggling with medical bills and missing income from the inability to work. Barry Law Group can provide the legal counsel you need in this situation without adding to your financial worries because we take workers' compensation cases on a contingency fee basis. You will only pay a fee if and when we win your case, and your fee will be a percentage of the total case award we recover for you.
Find Experienced Tarzana Workers' Compensation Attorney
Barry Law Group has decades of professional experience handling a wide range of work injury cases for clients in Tarzana and surrounding communities. We know that no two cases are alike, and no two clients face the same challenges in their recovery efforts, and we take time to develop individualized legal strategies for each client we represent.
If you are ready to learn what a Tarzana workers' compensation attorney can do for you, contact Barry Law Group today to schedule a free consultation with our team.