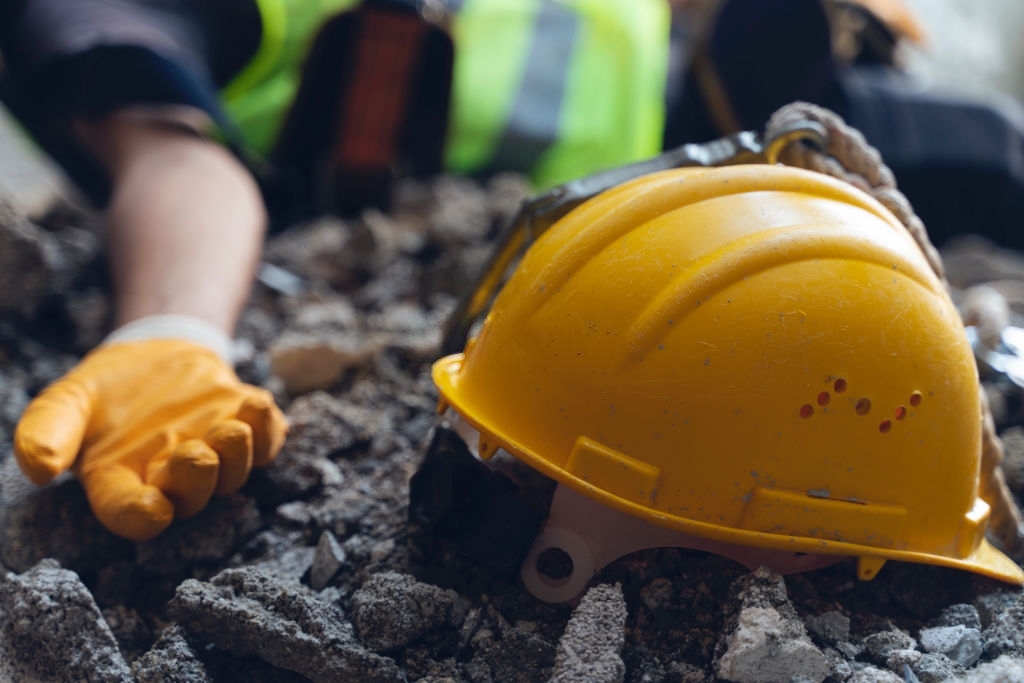 Encino Construction Accident Attorney
Construction careers are some of the most essential jobs in our economy. From building schools to fixing roads and bridges, construction workers are the backbone of our country. They keep our cities and towns running smoothly for us and our families to enjoy. Unfortunately, these jobs are also some of the most dangerous. The nature of the work, combined with long hours and tight deadlines, can often lead to accidents that leave employees seriously injured or even killed.
At Barry Law Group, our Encino construction accident lawyers understand the dangers that construction workers face every day. We have represented many injured clients who were hurt in construction accidents, and we know how to secure them the compensation they deserve. Everyone deserves to work and come home safely to their families at the end of the day, and this includes our construction workers. When they don't, we are here to help.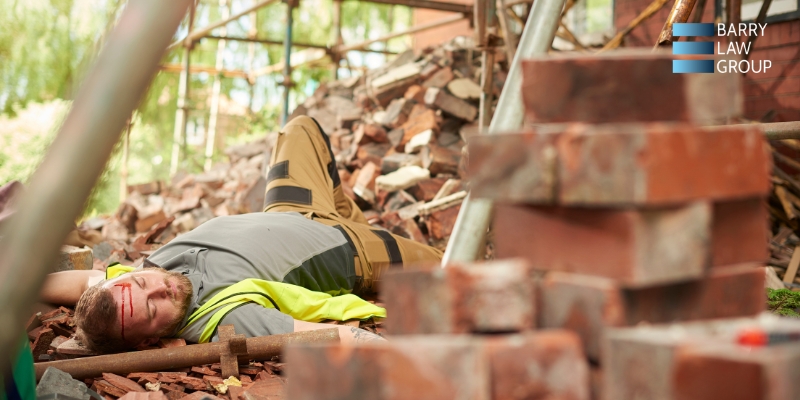 How Do Accidents Happen in the Construction Industry?
Because construction sites are often complex and ever-changing, there are many ways that accidents can happen. Some of the most common construction accident causes include:
Falls from heights: Workers who are required to work at great heights are especially vulnerable to falls. Whether working on scaffolding, roofs, or ladders, a fall can easily happen if proper safety precautions are not in place.
Falling objects: Workers who are below other workers on a construction site are at risk of being hit by falling objects. These objects can include tools, equipment, and even debris from the work being done above.
Being struck by equipment or vehicles: Construction workers are often in close proximity to heavy machinery and vehicles. If these items are not being used properly, they can easily strike and injure a worker.
Accidents involving electricity: Construction workers often work with and around electrical lines and equipment. If these items are improperly handled, they can electrocute a worker or cause an explosion.
Injuries from tools: Many construction workers use dangerous tools on a daily basis. From saws to power drills, these tools can easily cause serious injuries if they are not used correctly.
Toxic exposure: Many construction sites contain hazardous materials that can be harmful to workers if they are not properly protected. These materials can include asbestos, lead, and chemicals.
This inexhaustive list highlights the number of dangerous scenarios that construction workers could find themselves in every day. Legal options exist for any victims that experience any of these accidents.
What Qualifies a Construction Accident as Negligent?
To file a personal injury claim for a construction accident, the victim must prove someone else's negligence caused the accident. This means the victim must show that the accident would not have happened if the other party had acted differently. For example, if a construction worker is injured in a fall, they may be able to file a claim against the company that owns the scaffolding if the scaffolding was not properly built or maintained.
If a piece of construction equipment hits a worker, as another example, the victim may be able to file a claim against the company that owns the equipment if the operator was not properly trained or if the equipment was not being used correctly. There are a number of ways to prevent construction accidents from happening, and when these measures are not taken, the company or individual responsible can be held liable.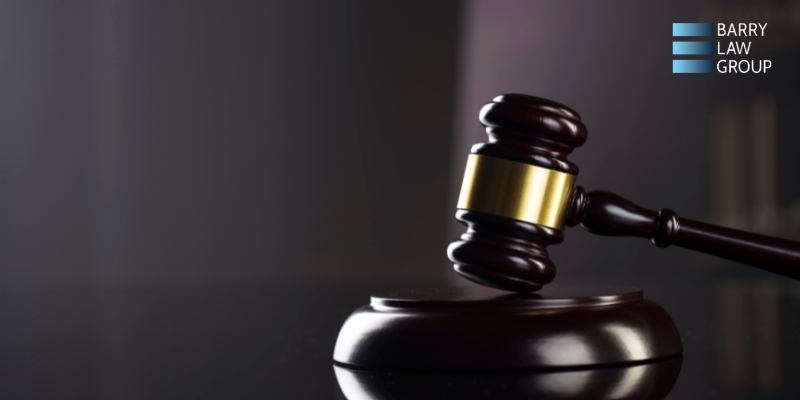 Are Wrongful Death Accidents Covered?
Unfortunately, some construction accidents are so severe that they result in the death of the victim. When this happens, the victim's family may be able to file a wrongful death claim. This type of claim can help the family recover damages, such as funeral costs, lost income, and pain and suffering. If you and your attorney can prove that someone else's negligence caused the death, you have the right to file a wrongful death claim.
What Are the Steps for Filing a Construction Accident Injury Claim?
If you have been injured in a construction accident, following these steps can help you get the compensation you deserve:
Seek medical attention: The first step after any accident should always be to seek medical attention. This is important not only for your health but also for documenting your injuries. You want to leave no doubt about the extent of your injuries and how they were caused.
Gather evidence: After you have been treated for your injuries, you will want to start gathering evidence to support your claim. This can include acquiring a copy of the police report, pictures of the construction site accident scene, your injuries, and getting witness statements. This step is essential to building a strong case.
Speak with an attorney: Once you have gathered all the evidence, you will want to speak with an experienced construction accident attorney. They will be able to review your case and help you determine the best course of action.
File a claim: If you decide to move forward with your case, your attorney will help you file a personal injury claim. This claim will detail the construction accident injuries you sustained and the losses you have incurred because of the accident.
Negotiate a settlement: Once your claim has been filed, the insurance company will likely try to lowball you with a settlement offer. Your attorney will help you negotiate a fair settlement that covers all your damages.
Take your case to court: If the insurance company is unwilling to negotiate in good faith, you may need to take your case to court. While this does delay getting you a settlement, the effort can be worth it in the end to maximize workers' compensation, achieve justice, and fix whatever caused the accident, so it does not happen to someone else.
How to Prevent Construction Accidents
There are a number of ways to prevent construction accidents, and every site should take these measures to protect its workers. Some of the most effective methods of prevention include:
Reviewing the safety hazards before work begins: Every construction site is different and comes with its own set of hazards. It is important to review these hazards before work begins and take steps to mitigate them.
Providing proper training: All workers should be properly trained on how to safely perform their tasks. This includes using the proper safety equipment and following all safety procedures.
Conducting regular safety inspections: Safety inspections should be conducted on a regular basis to identify and fix any potential hazards.
Enforcing safety rules: All workers should be required to follow the safety rules at all times. Any violations should be met with disciplinary action.
Maintaining equipment: All equipment should be properly maintained to ensure it is safe to use.
Creating a safety culture: Construction companies should make safety a priority and create a culture that values and encourages safe practices.
While no construction site can ever be completely safe, these measures can help reduce the risk of accidents and injuries. By taking these steps, construction companies can help to create a safer work environment for their employees.
Do I Need an Encino Construction Accident Attorney?
When presented with the question of hiring an attorney for your personal injury case, it is best to make an informed decision. If you have been injured in a construction accident, it is always best to speak with an experienced attorney to find out how they may assist in your case.
An attorney can help you in many ways, including:
Investigating your accident: An attorney will be able to investigate your accident and gather evidence to support your claim.
Building a strong case: An experienced attorney will know how to build a strong case and present the evidence in the most convincing and favorable light.
Negotiating with the insurance company: Your attorney will handle all negotiations with the insurance company on your behalf. This can help you get a fair settlement that covers all of your damages.
Taking your case to court: It is highly discouraged to ever go to court without an attorney, especially if the other party has one. If your case does go to trial, your attorney will be by your side every step of the way.
Securing you the compensation you deserve: An experienced attorney will fight to get you the maximum compensation possible for your injuries and losses.
Without an attorney, you run the risk of being taken advantage of by the system, not earning as much in compensation, or even having your case denied. If you have been injured in a construction accident, it is always best to seek legal counsel as soon as possible.
Contact Our Encino Construction Accident Attorneys at the Barry Law Group Today
If you or someone you love has been injured in a construction accident in California, the Barry Law Group can help. Our experienced and knowledgeable attorneys have been representing clients in construction accident cases for years. We are known for our skill in negotiation and trial, and we will fight to get you the compensation you deserve.
Don't wait to get the help you need. Contact us today to consult with one of our attorneys and take the next step towards getting the justice you deserve.