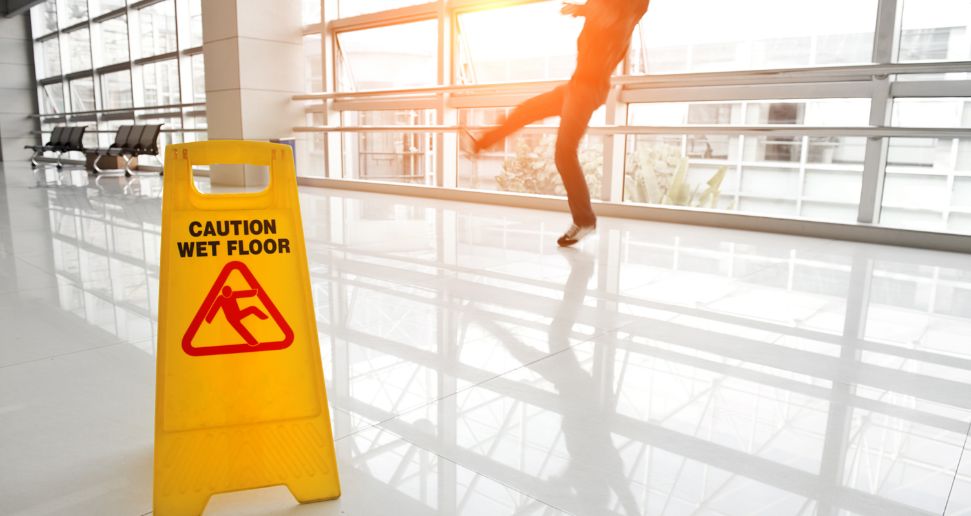 Encino Slip and Fall Attorney
Slip and fall accidents are very common because they can be caused by a number of factors, ranging from poor upkeep to unsafe conditions created by negligence. The National Floor Safety Institute estimates there are over one million emergency room visits per year because of slips and falls. Slips and falls can happen at any time of year and in any weather condition. Legally, though, slips and falls are when a person slips, trips, or falls on a surface that is dangerous or uneven and they are injured as a result. The lasting ramifications that result from slip and fall accidents can be severe and detrimental. They can include time off work, loss of income, chronic pain, or permanent physical injury.
If you are involved in a slip and fall accident, working with an attorney like those at the Barry Law Group can help you get on the road to recovery without the worry and fear of lost wages, medical expenses, or lifestyle changes.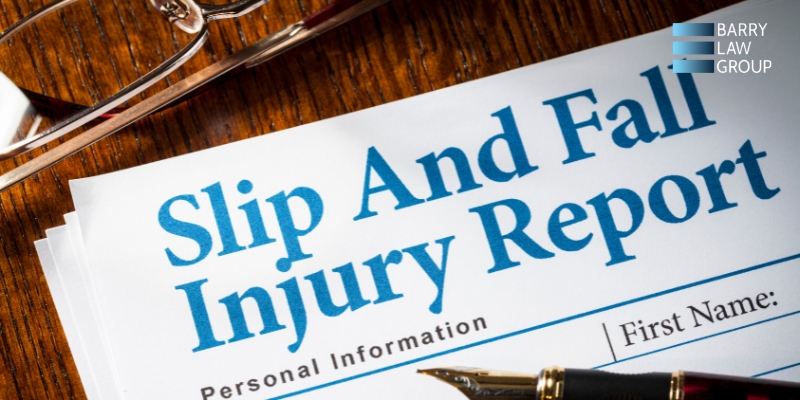 Slip and Fall Laws
If you wish to file a claim involving a slip and fall accident, California requires that you do so within two years from the date of the accident. To legally qualify as a slip and fall accident, another person must have, through wrongful neglect, caused an action that resulted in the injury or death of a person.
Neglect may seem easy to prove. However, to prove it in court, you must show that the individual or company where the slip and fall took place had an obligation to ensure the safety of their premises, including maintenance and upkeep.
Provided under these laws is the right to seek damages resulting from the negligence of others. Whether an individual, a corporation, or a public entity, there is a responsibility to provide reasonable safety. When this does not happen, you are able to seek:
Economic damages: This includes past, present, and future medical expenses, as well as lost wages, any decrease in earning capacity, and any other quantitative expenses you have or might have incurred as a result.
Non-economic damages: This includes pain and suffering, loss of consortium or enjoyment of life, disabilities, scarring, or disfigurement. These are generally difficult to prove and calculate.
Exemplary damages: These damages seek to punish the at-fault party for intentional malice, fraud, or oppression.
Any potential award of damages will be uniquely considered in your claim. Because each claim is different, there is no way to tell what can be proven.
Common Slip and Fall Injuries
There are many types of injuries a person can sustain in a slip and fall accident, some even resulting in death. Many factors play a role in the severity of the injury, including age and prior medical conditions. However, you are generally aware of the limitations of your age and medical conditions. You also know the kinds of safety measures that are necessary for your individual needs. When slip and fall accidents occur because of the negligence of another, it is because you reasonably expected safe conditions in that situation that would be sufficient for your own needs. There are several common types of injuries that can result from a slip and fall:
Broken or fractured bones
Knee injuries
Strained muscles
Cuts, scrapes, or bruising
Head, neck, or traumatic brain injuries
Back or spinal cord injuries
Nerve damage
Even if you feel you did not sustain any injuries, you should seek medical attention immediately. This can help identify any resulting injuries that may not be obvious.
Responsibility for Injuries
When slip and fall injuries happen on another's property, at a place of business, or because an owner, manager, or responsible party was negligent in the proper upkeep of their property, they could be held liable for the injuries you sustained. To gauge responsibility, there are a few questions to ask. Did or was the responsible individual, company, or entity:
Know that dangerous conditions existed but failed to appropriately or reasonably respond?
Cause damage or aware of the dangerous conditions that caused the accident?
Unaware of dangerous conditions, and if they were, could another individual have reasonably discovered the problem and corrected it?
For example, if you are grocery shopping and there is a spill in one of the aisles, you are likely not anticipating the spill. As this business employs multiple people and there are cameras, it is reasonable to assume that there were multiple opportunities for the spill to be properly cleaned. If all the factors are true, then you may have cause to file a claim.
This example also highlights one of the most difficult aspects of any slip and fall accident to prove: that the defendant knew or reasonably knew about the dangerous condition. This often involves retrieving camera records, maintenance records, cleaning schedules, staff schedules, witness statements, or other types of evidence.
When you file civil litigation, you take on the burden of proof just as a prosecutor would in a criminal trial. That means that you are responsible for proving that the negligence of another caused the accident, resulting in any injuries you may have sustained. To do this, you must show that the party you feel is responsible failed to meet appropriate standards of care. In many claims, the defendants will push back and try to put the burden of blame back on you. Documenting the situation and working with an attorney can help strengthen your claim.
If you are an employee and the accident occurs at work, your first step will be to speak with your employer and file a workers' compensation claim.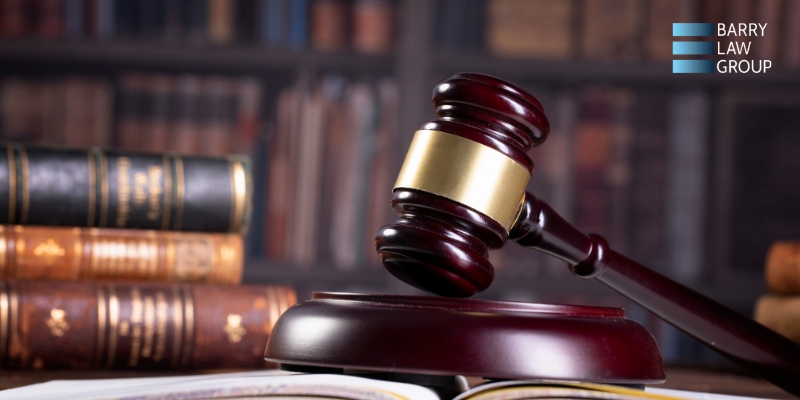 Common Causes of Slip and Fall Accidents
Slip and fall accidents occur in a variety of places and under a variety of conditions. Whether at work, at home, out for a walk, or simply running errands, you carry on your day with an expectation of safety in your surroundings. Unfortunately, there are many unforeseeable situations that can cause you harm. Some common slip and fall accidents are the result of several factors:
Liquid spills
Negligent cleaning schedules
Greasy floors
Newly washed or waxed floors
Debris on the floor
Improper signage warning of surface conditions
Inadequate lighting
Improperly constructed flooring
Obstructions along the floor, such as electrical cords
No matter the cause, many of these and other slip and fall causes are preventable. Unfortunately, these accidents occur because there is inadequate attention given by a business, property, or homeowner to the factors that cause them.
After a Slip and Fall
After any accident, there are crucial steps you should take, and this is no more or less true than after a slip and fall. Obtaining evidence and collecting facts are critical if you need to file a claim. There are several steps that you should take:
Write down a list of events that led up to the accident, including where the accident happened, the weather conditions, the lighting conditions, or the condition of the surface itself.
If possible, take pictures of the scene. This works best on a phone or other digital device as it timestamps the picture.
Take photos or videos of any injuries that you may have sustained.
Be sure to report the incident to the property owner, business owner, or manager. Obtain a record of the report either through a formal document or through an electronic means such as email.
Avoid wearing the shoes or clothing that you were wearing at the time of the accident. In some slip and fall claims, the at-fault party may challenge the safety of what you had on.
If possible, collect the names and contact information for any witnesses.
Seek medical treatment for any injuries as soon as possible. This includes following all recommended medical guidelines that your doctor may recommend as follow-up treatment.
Avoid speaking with insurance adjusters without the counsel of an attorney. You may inadvertently reveal details of the incident that could hurt potential litigation.
Seek the counsel of experienced attorneys at the Barry Law Group.
The Help of an Injury Attorney
You may have some hesitation about hiring an attorney for several reasons, including cost. However, there are many benefits to utilizing the services of experienced and expert attorneys in your slip and fall claim.
A slip and fall attorney will maximize your opportunity to recover all the damages you may be entitled to. Because slip and fall injuries can be long-lasting and may even cause injuries that impede your ability to keep the job you had, seeking compensation is more than seeking assistance with medical expenses. Your injuries could require long-term care, a change in job, or even psychiatric treatment for trauma.
Claims in which a person is seeking compensation for medical bills, lost wages, pain and suffering, or other damages can be complicated and drawn out. With an experienced attorney, you will have help navigating the system and, in many cases, can negotiate a settlement more quickly than through litigation.
While many insurance companies will seek to negotiate on your behalf, you may be in a situation without insurance, or you may feel that your insurance company does not have your best interests in mind. When you work with an attorney, you know that they are fighting for you and putting your interests first in the case. They can handle the process of speaking with the involved insurance companies, adjusters, or other legal consultants on your behalf.
After a slip and fall accident, your top priority should be rest and recovery, not legal battles and negotiations. An accident attorney can handle that for you.
FAQs About Encino, CA Slip and Fall Law
How Much Is a Slip and Fall Case Worth in California?
Depending on the circumstances of your case, the average slip and fall claim in California is between $15,000 and $50,000. Factors that are taken into consideration in your case include the injuries sustained, the medical coverage required both immediately and long-term, any lost wages, or any change in employment due to the injury.
What Can I Claim for a Slip and Fall Accident?
In most slip and fall personal injury accidents, claims are filed against the insurance policy of the business or homeowner. Property insurance usually has coverage for accidents such as these to protect the owner. These claims will cover medical expenses, lost wages, rehabilitation, home health, and other expenses that are a direct result of the slip and fall. If the person does not have insurance, a claim for these services can be filed against the individual.
What Is the Largest Slip and Fall Settlement?
In California, the average settlement for a slip and fall is between $15,000 and $50,000. However, some claimants have received much higher settlements. The largest individual claim occurred with Costco, who settled with the claimant for $400,000. However, the factors of your case need to be considered for the compensation you are seeking. While larger settlements occur, you should only expect what is reasonable for your case.
How Do You Calculate Pain and Suffering in California?
Pain and suffering are often seen as subjective, meaning that they look different for everyone. Because of this, California has established an objective way of awarding pain and suffering through a per diem formula. In settlements, pain and suffering are calculated at a daily rate multiplied by the number of days a jury believes the person has or will suffer.
Slip and Fall Attorney
If you have suffered an injury as the result of a slip and fall, seek medical attention right away for your injuries. Then, call the Barry Law Group. Our expert team of personal injury attorneys can go over the details of your accident to help determine any compensation you may be entitled to. Whether you are the injured party or you are the family member of someone who died because of their injuries, we can look at your unique case and help you consider your options.
Slip and fall accidents can be life-changing, and those responsible for these unexpected changes should be held accountable. Contact our offices today and let us worry about your case while you focus on recovery.