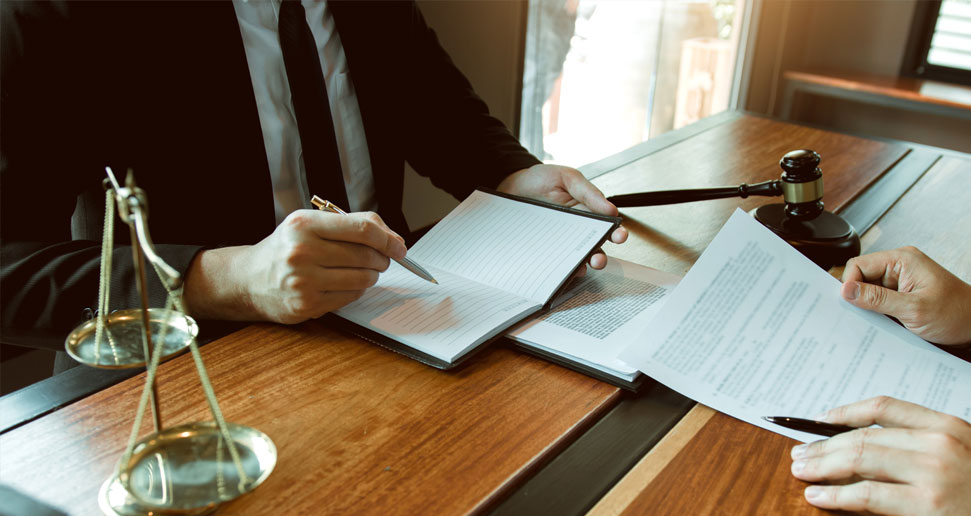 Business Litigation Attorney in Encino, CA
Business litigation is a broad category of disputes that can impact individuals and small to multi-national businesses, including sole proprietorships, general partnerships, limited partnerships, and privately or publicly held corporations. Common business disputes involve breach of contract, commercial litigation over goods or services, fraud, shareholder derivative actions, partnership disagreements, employment and quantum meruit claims, embezzlement, accountings, unfair competition, defamation, breach of fiduciary duty and intellectual property (copyright, trademarks, trade secrets and patents).
The attorneys at Barry Law Group have broad-based experience handling all manner of business disputes.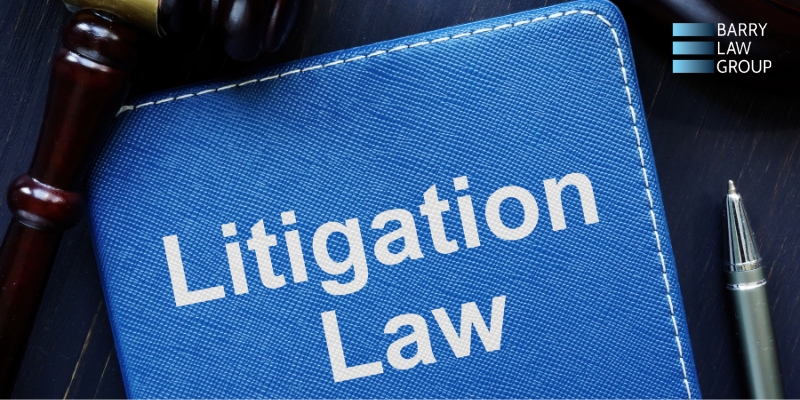 Types of Business Litigation in Encino, CA
Among other types, business litigation may arise in the following contexts:
Breach of Contract (express/written contracts, oral contracts, implied-in-fact contracts that may implicate various aspects of a business).
Fraud Claims (intentional or negligent misrepresentations or failure to disclose material facts).
Breach of Fiduciary Duty (a breach of duty by an officer, director or partner to owners or other persons to whom fiduciary duties are owed in the corporate or partnership context).
Intellectual Property (infringement or copyrights, trademarks or patents, misappropriation of trade secrets).
Commercial Litigation (breach of contracts or warranties in the sales of goods or services, often governed by the Commercial Code).
Embezzlement (theft of a business by an employee or executive of the business).
Defamation (libel, slander, trade libel).
Unfair Competition (a business engages in practices that are unfair or damaging to the public and/or other businesses).
Partnership Disputes (for instance, where partners of a business do not agree about how the business should be managed).
Intentional Inference (where one business intentionally and wrongfully interferes with another's ability to conduct business).
Barry Law Group represents both plaintiffs and defendants in business disputes. If you need to file a claim or lawsuit for damages, an injunction or other relief, Barry Law Group can represent you from pre-litigation through trial. If you have been sued as a defendant in business dispute, Barry Law Group has experience defending all types individuals and entities in court.
Depending on the nature of your case, your dispute may include:
Pre-Litigation Investigation and Negotiations.
Filing of a Complaint, Answer, Demurrer or Motion to Strike.
An Anti-SLAPP Motion.
Written and Deposition Discovery.
Subpoenas to Third Parties for Testimony and/or Documents.
A Motion for Injunctive Relief.
Expert Witnesses.
Mediation.
Arbitration.
Administrative Hearings.
Trial.
Appeal.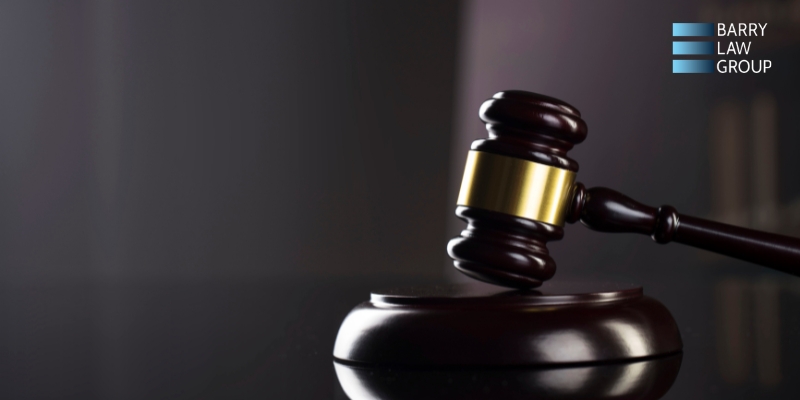 Barry Law Group Offers Exceptional Service
Barry Law Group is dedicated to delivering exceptional legal representation of business clientele. From pre-litigation strategy and negotiation, to the filing of a civil complaint or answer, conducting investigation and discovery and trial, Barry Law Group has a successful track record taking its clients through each phase of a business dispute to achieve the best results possible. We are distinguished by our commitment to excellence in representing our clients and our focus on achieving positive results through creative and, when necessary, aggressive, strategies.
Contact Barry Law Group Today
If you find yourself in a business dispute, the Encino, CA business litigation attorneys at Barry Law Group are experienced in handling it and well positioned to help. Schedule a consultation by phone with one of our attorneys specializing in business litigation or fill out our contact form online.