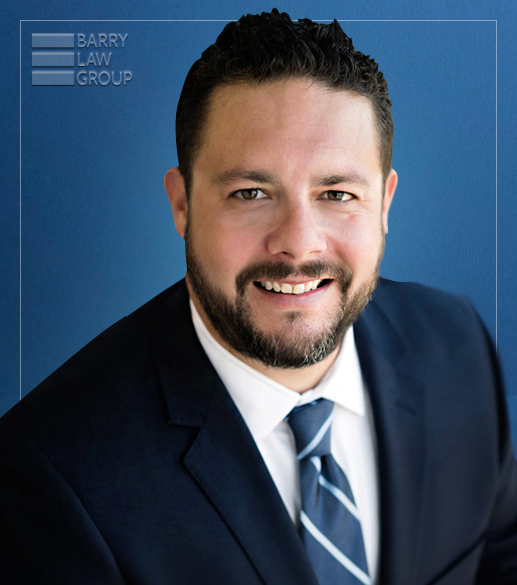 Jared A. Barry
Trust & Estates, Business Litigation and Personal Injury Attorney
Jared A. Barry
Jared A. Barry is a seasoned litigator with expertise in the areas of trusts & estates, business & real estate disputes, and personal injury. He represents clients throughout Southern California, which have included individuals, small businesses and Fortune 500 companies, during his long and successful career.
Mr. Barry was named a Southern California Rising Star by SuperLawyers Magazine for seven years in row from 2009 to 2016 and then a SuperLawyer for Southern California for the years 2020 to 2022. In 2018, 2019 and 2020 in the field of litigation of trusts and estates, his peers selected him as a member of The Best Lawyers™ in Southern California. He is a Southern California native who works alongside his father and brother. Mr. Barry dedicates himself to a client-first approach that strives for the best results at reasonable costs to his clients.
A Los Angeles native, Mr. Barry has deep roots in Southern California and continues to work and live minutes from his childhood home.
PRACTICE AREAS
Appellate
Business Litigation
Alternative Dispute Resolution
Personal Injury
Probate and Trust Administration
Probate and Trust Litigation
Real Estate Litigation
EDUCATION
J.D., Loyola University
Member, St. Thomas More
Law Honor Society
B.A., cum laude, University
of Colorado, Boulder, Colorado
B.A.,University of Colorado,
Boulder, Colorado
ADMITTED TO PRACTICE
California
U.S. District Court for the Central District of California