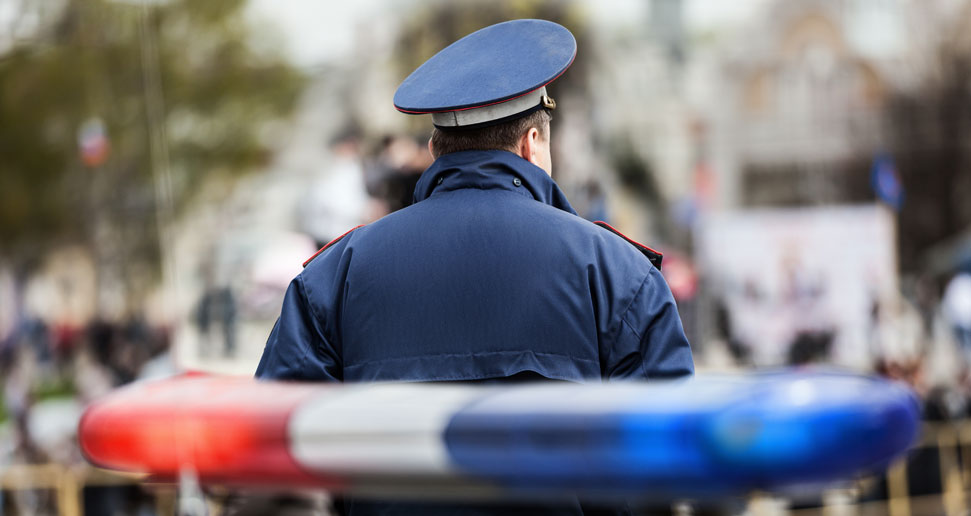 Encino Ironworker Injury Attorney
Ironworkers are essential parts of the construction industry, typically responsible for constructing the frameworks for building and large items by molding, welding, and securing iron and steel building materials. Ironworking is very challenging and inherently dangerous for many reasons. Therefore, if you or a loved one suffers an injury at work, it's vital to know your rights and legal options for recovering from your experience.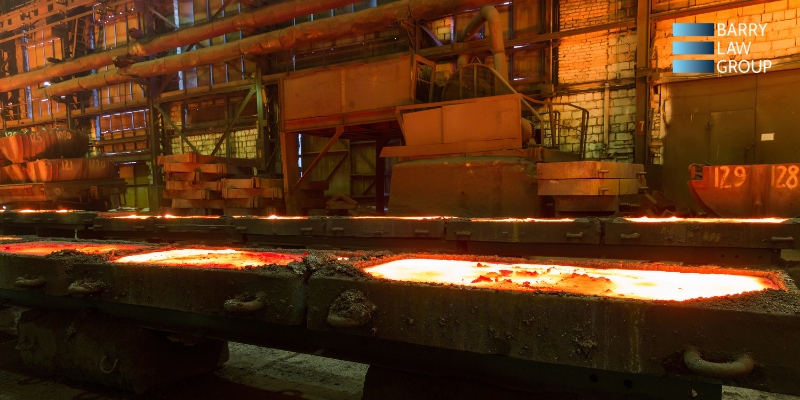 Helping Injured Ironworkers Recover in Encino
An Encino ironworker injury attorney can help their client file a workers' compensation claim and determine whether further legal recourse is necessary to ensure the fullest recovery possible. Ironworkers face many significant risks each day at work, and knowing what to do after an injury can make a tremendous difference in your overall recovery.
Filing a Workers' Compensation Claim for an Ironworking Injury
California law requires almost every employer to have workers' compensation insurance. Like any other insurance policy, the policyholder pays a monthly premium to maintain their coverage. However, their premium rate depends on the perceived level of risk they present in the eyes of the insurance carrier and the scope of the coverage they require. Put simply, an employer with many employees in a high-risk industry like ironworking is likely to have a much higher workers' compensation insurance premium than an employer with few employees in a relatively safe work environment like an office building.
When a workplace injury occurs, the employee should seek emergency medical care if the injury is serious. The worker should report the injury as soon as possible, and their employer is legally required to log an incident report of the injury and provide the worker with the materials needed to file a workers' compensation claim. If you are hurt in the ironworking industry in Encino, you will need to submit to a medical examination from a workers' compensation doctor before you can secure compensation for your damages.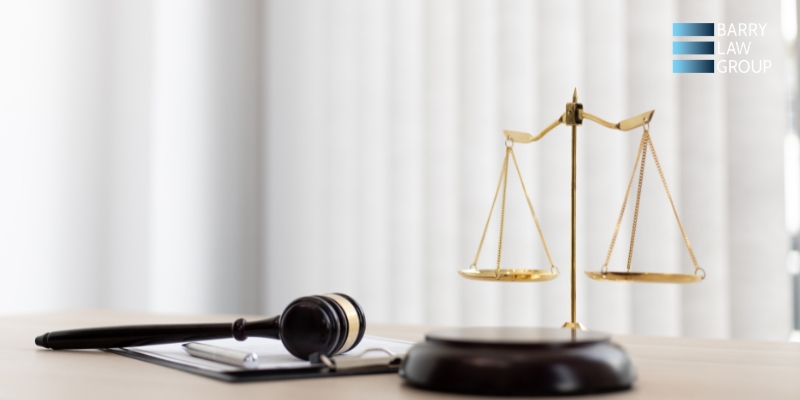 Benefits Available Through Workers' Compensation
A successful workers' compensation claim for an ironworking injury is likely to yield medical expense coverage for all treatment the victim requires to reach maximum medical improvement and ongoing disability benefits. These benefits can be awarded for up to two years and pay roughly two-thirds of the victim's average weekly wage until they recover enough to resume working. In addition, partial disability benefits may be awarded if the victim can handle light duty after their injury, and catastrophically injured ironworkers may be offered large lump sum settlements if they are left permanently disabled.
Your Encino ironworker injury attorney will be a valuable asset when it comes to filing your claim for workers' compensation benefits, addressing any discrepancies that arise with your claim, and ensuring the determination of benefits you receive from the insurer is suitable for the breadth and severity of your experience. The Barry Law Group will seek to resolve your workers' compensation claim as swiftly as possible, and we can assist you with any further recovery efforts your circumstances allow you to pursue.
Workers' compensation insurance typically prevents an injured worker from seeking compensation for their civil damages directly from their employer, but there are exceptions to this rule. It's also possible to have grounds for civil action against a third party if someone outside of your work caused your injury, and success with this claim can compensate the damages that workers' compensation won't cover. Hiring an experienced Encino ironworker injury attorney means you will be able to explore the full scope of your options for legal recourse with confidence. If your recovery efforts include any type of personal injury claim, our team will seek the maximum amount of compensation allowable under California law.
FAQs About Encino, CA Ironworker Injury Law
What Are the Most Common Types of Construction Injuries Reported in the United States?
Falls are the leading cause of workplace injuries in construction and many other US industries. Any fall can potentially result in life-changing injuries, and the scope and severity of the experience typically depends on the height and the location of the fall. Falls can easily result in traumatic brain injury, spinal cord damage, broken bones, and much more.
What Risks Do Ironworkers Face at Work?
Ironworkers are responsible for building the metal frames that keep structures standing, and they must follow carefully drawn construction plans in doing so. Their job requires them to work with dangerous equipment like welding torches, powerful saws capable of cutting steel and iron, and various other implements that can cause catastrophic injuries. Falls, crushing injuries, vehicle accidents, and safety equipment failures are a few other common causes of ironworker injuries in Encino, CA.
What Happens If an Ironworker Dies From a Workplace Injury?
A workers' compensation insurance policy must provide death benefits to the surviving dependents of a covered employee killed while performing their job duties. The amount received in benefits typically depends on the number of dependents the deceased had, and their surviving loved ones could also have grounds to file a wrongful death claim if a specific party's actions directly caused the death in question.
Do I Really Need to Hire an Encino Ironworker Injury Attorney?
Technically, hiring an attorney is not required if you intend to file a workers' compensation claim or even a personal injury claim in response to an injury at work. However, you are far more likely to succeed with all the recovery efforts you pursue when you have an experienced attorney handling your case.
What Difference Can an Attorney Make in My Case?
Your legal team can help you streamline the workers' compensation claim filing process, resolving any issues you encounter with the insurance carrier. Once you secure the best possible determination of benefits, your attorney can help you determine whether you have grounds to pursue further legal recourse against the party responsible for your injury.
The Barry Law Group has helped many injured ironworkers and other employees in the Encino area with their workers' compensation claims and subsequent injury claims in response to their workplace injuries. If you are ready to talk to an Encino ironworker injury attorney about how you can recover, contact us today and schedule your free consultation.