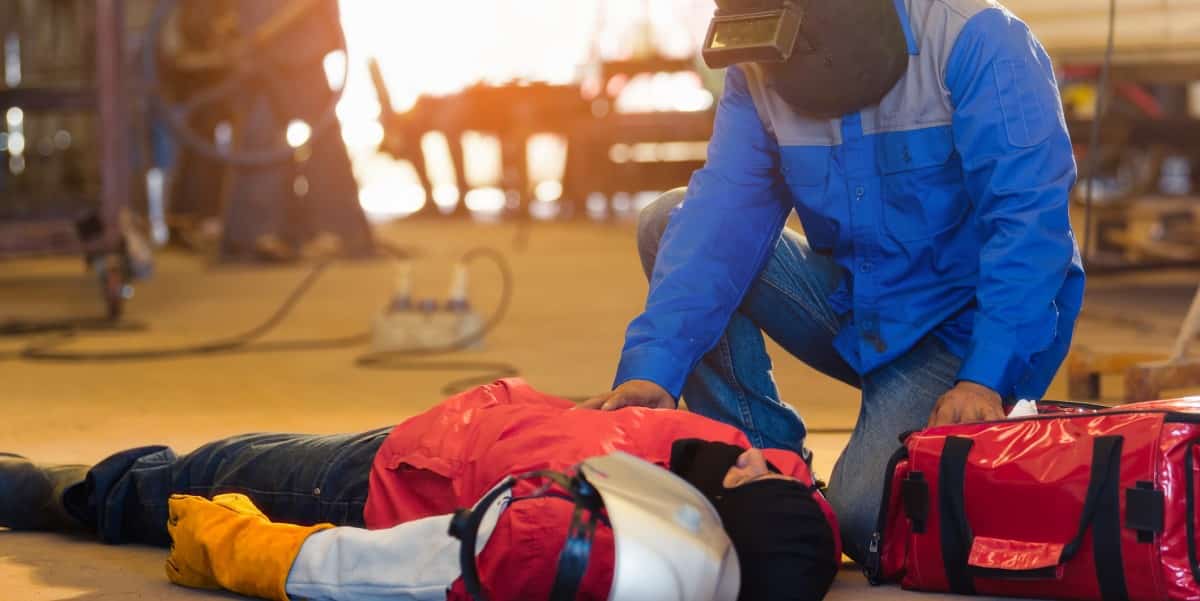 Encino Factory Worker Accident Attorney
With the increase in manufacturing across California, there has been an increase in the factory workforce. These jobs range from entry-level to highly skilled positions, but they all come with the potential for accidents. From minor injuries to amputations and wrongful death, if you or a loved one have been hurt while working in a factory, you need an experienced attorney on your side.
At Barry Law Group, our Encino factory accident lawyers have years of experience fighting for the rights of injured workers and earning workers' compensation. We know what it takes to build a strong case and get you the maximum compensation you deserve. We understand how important the role of a wage earner is to a family and for the contributions of a factory employee to our economy. This gives us a great sense of responsibility to help when an accident happens.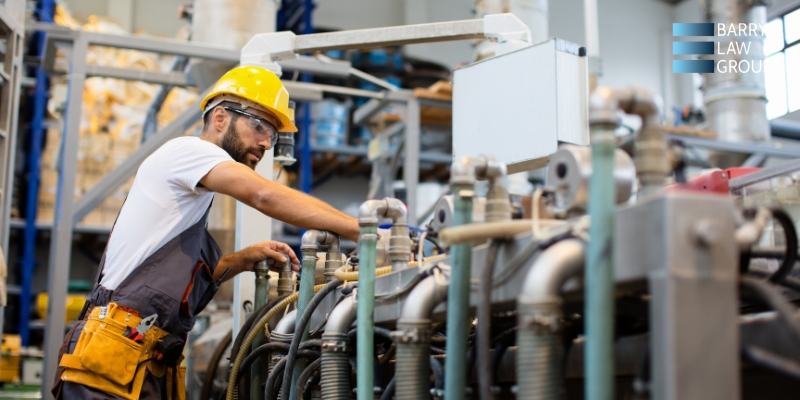 How Do Factory Accidents Happen?
There are many ways a factory worker can be injured on the job, but some of the most common include:
Falls from heights: Whether it's from a catwalk or ladder, falls are one of the most common ways workers are hurt in factories. When safety equipment fails or there are no guardrails, the results can be devastating.
Repetitive motion injuries: These types of injuries happen when workers are doing the same task repeatedly. The most frequent repetitive motion injury is carpal tunnel syndrome, but others include tendonitis and bursitis.
Overexertion: Lifting heavy objects or working long hours can lead to workers becoming injured from overexertion.
Equipment failures: From defective machinery to unguarded moving parts, there are many ways factory equipment can fail and injure workers.
Explosions and fires: With chemicals and other flammable materials often present in factories, explosions and fires are a real danger.
These are just some of the ways factory accidents happen. With the high number of potential hazards, it's important for workers to be properly trained in safety procedures and for employers to maintain a safe workplace. Unfortunately, not all employers live up to their responsibility, and accidents happen.
How to Prove Fault in a Factory Accident Case
If you've been injured, you may be wondering how to prove fault. In many cases, the fault is clear. For example, if you were injured by a defective piece of machinery, the manufacturer may be at fault. If you were injured because of a fall, the employer may be at fault if they didn't provide proper safety equipment or training.
In other cases, the fault may not be so clear. For example, if you're injured in an explosion, multiple parties may be at fault. An experienced attorney will know how to conduct a thorough investigation and determine who is responsible for your injuries. Fear of retaliation shouldn't stop you from seeking the compensation you deserve. Our attorneys can protect your rights and help you get the maximum compensation for your injuries.
What Compensation Can You Recover in a Factory Accident Case?
The amount of compensation you can recover in a factory accident case will depend on the severity of your injuries and extent of the damages you've suffered. Some of the compensation you may be entitled to recover includes:
Medical expenses: You can recover the cost of all past and future medical treatment related to your injuries, including hospitalization, surgeries, medication, and rehabilitation.
Lost wages: If you've been injured and are unable to work, you can recover the wages you would have earned during your recovery.
Pain and suffering: You can recover compensation for the physical and emotional pain and suffering you've experienced because of your injuries.
Wrongful death: If a loved one has been killed in a factory accident, you may be entitled to recover compensation for damages, including the loss of their earnings, companionship, and support.
No one should suffer because of someone else's negligence. Any number of these consequences to your life deserves legal action.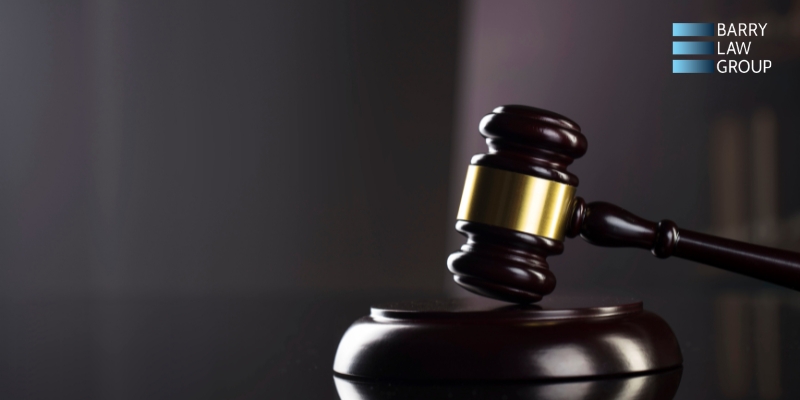 Do I Need an Industrial Injury Lawyer for a Factory Accident Case?
You may be able to settle a factory accident case with the insurance company, but it is possible they will attempt to deny your claim or issue an offer that is well below what is needed. An experienced attorney will know how to deal with the insurance companies and get you the maximum compensation you deserve.
You should also be aware that there are strict deadlines for filing a personal injury claim, so it's important to seek legal help as soon as possible. An attorney will immediately begin investigating your case, gathering evidence to support your claim. As you advance in your claim, a number of unexpected legal issues can arise.
These can be challenging for the average layperson to navigate, but for a factory injury lawyer, these challenges are part of everyday life. Leveraging best practices from their education and past cases will help them resolve these challenges in your case and maximize the compensation you recover.
Tips for Workers Stay Safe in a California Factory
Working in a factory can be dangerous, but there are things you can do to stay safe:
Wear the proper safety gear: Make sure you're wearing the proper safety gear for the job. This may include gloves, goggles, earplugs, and a respirator.
Be aware of your surroundings: Pay attention to your surroundings and be aware of potential hazards.
Follow safety procedures: Follow all safety procedures and protocols to minimize the risk of accidents.
Report unsafe conditions: If you see an unsafe condition, report it to your supervisor immediately.
Get trained: Make sure you receive the proper training for the job.
Listen to your body: If you're feeling tired or sick, don't push yourself. Take a break and rest.
Working in a factory can be dangerous, but by following these safety tips, you can reduce the risk of accidents and injuries.
Contact Barry Law Group Today
If you've been injured in a factory accident, the experienced attorneys at Barry Law Group can help. We have already supported many Californians in these situations and can put our experience to work for you. Contact us today to begin consultation. From day one, we will research every detail of your accident and build a strong case to get you the maximum compensation you deserve. We look forward to meeting you and developing a strategic partnership to help you get your life back on track.