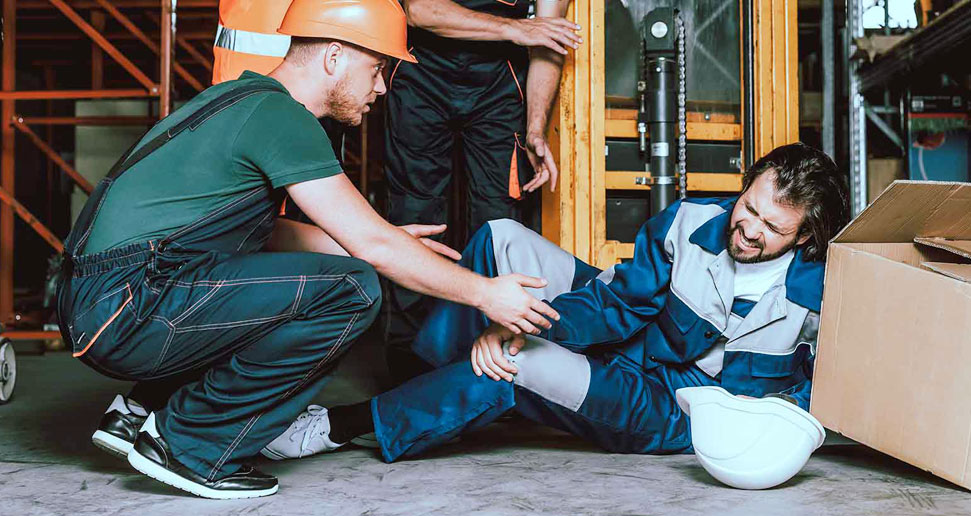 Practice Area Overview
Barry Law Group is Encino, California's premier law firm. We specialize in six main areas: workers' compensation, in particular for public safety personnel, personal injury, estate and trust litigation, real estate and business disputes, and disability pensions. We offer pre-litigation services, including advice and facilitation of settlement negotiations without resorting to litigation, in appropriate cases. If we cannot get you the settlement you deserve, we are experienced litigators and trial attorneys to take your legal rights to a successful conclusion in court. As a boutique law firm, we pride ourselves on working closely with our clients to ensure that they receive the attention and personal service they deserve and give them advice specific to their needs.
With Barry Law Group, You Get a Whole Team
When you choose Barry Law Group, you are not just hiring a law firm; you acquire an entire team of professional and caring attorneys and staff. Every team member is responsible for creating a custom-fit solution to their case. Our attorneys have been recognized as leaders in their respective fields and are regularly sought out for their expertise in the areas of law they practice.
The success of our firm is driven by an uncompromising commitment to offer the highest standard of service and a passionate dedication to protecting our clients' interests. We treat all our clients with the utmost respect and dignity, and our down-to-earth approach helps set us apart from other law firms.
Our Practice Areas:
Workers' Compensation
When workers are injured on the job, they have certain rights and benefits that need to be protected. These rights vary depending upon the circumstances of the employment and injury. We help workers obtain the benefits they are entitled to under the law, including medical treatment, temporary disability benefits, and permanent disability benefits.
If your injury prevents you from working, either temporarily or permanently, connect with us to achieve the benefits you need and deserve. You will have our personal attention in making sure your claim is handled promptly, zealously and using the expertise our firm has acquired over decades of legal practice. We can also help you obtain health care and weekly disability payments while you are unable to work.
Workers' Compensation for Public Safety Employees
Our attorneys have a long history of excellent representation for public safety employees, and we know what is at stake for those who keep our communities safe and healthy. We have represented thousands of public safety employees over decades. When public safety employees, such as law enforcement officers, firefighters, and emergency medical responders, are injured on the job, they have and deserve certain rights and compensation. Barry Law Group specializes in representing California's public safety employees who have suffered minor to catastrophic injuries on the job and deserve maximum workers' compensation benefits while protecting other benefits such as retirement and pensions. Our personalized representation and specific niche of knowledge in public safety employee cases position us as the ideal choice for public safety employees who have been injured in California.
Personal Injury Claims
Barry Law Group represents plaintiffs in personal injury cases, including auto accidents, slip-and-falls and other injury causing incidents. If you have been in a car accident or suffered an injury caused by another's willful, reckless or negligent conduct in California, you should consult with and hire an experienced personal injury attorney like those at Barry Law Group. Most victims of personal injuries are unsure about his or her rights or how to file a claim or lawsuit. That's where Barry Law Group can help you review your case to determine the best course of action. We work side by side with personal injury victims to ensure that they are protected and receive the compensation to which they are entitled and need to heal. Barry Law Group has secured millions of dollars in settlements for its clients. You are not alone. We will work tirelessly to ensure that your rights are protected and that you receive the compensation that you deserve.
Disability Pensions
All public employees, sworn or non-sworn, are covered by some form of retirement benefits, either based on service or disability. At Barry Law Group, we focus on assisting our clients in obtaining service-connected disability retirements, whether you work for a city, county or state agency, or covered under the Public Employee's Retirement System, City of Los Angeles Retirement System, or the County Retirement Act. Navigating your rights and benefits under a disability pension can be complicated. It is critical that you contact an experienced attorney, such as Steven Barry with Barry Law Group, to guide you through the process of obtaining the disability pension benefits owed to you.
Estate and Trust Litigation
Estate and trust litigation is a highly complex process, may involve interpretation of complicated estate plan documents and statutes, disputes regarding real estate or other assets and court procedures that require an experienced attorney, all which must be handled expertly to be resolved successfully. If you are involved in a trust or will contest, are a heir, beneficiary, trustee, executor, administrator, private professional fiduciary or other fiduciary involved in a dispute over administration of a trust or estate, or require court intervention to interpret, defend or settle a complex estate plan contact our Encino, California law firm to make sure your rights are zealously pursued and protected. Our attorneys are skilled at estate and trust litigation and administration and will help guide you through any legal issues that may arise with expertise, compassion and passionate representation. Whatever your needs, we can provide a wide range of services from pre-litigation consultations to full representation in court to protect the rights of heirs, beneficiaries and fiduciaries.
Probate and Trust Administration
Barry Law Group assists clients with validating their loved one's estate plan through proper trust and estate administration. Administration may include interpretation of an estate plan, notifying heirs and beneficiaries as required by statute, preparation of accountings, transferring assets of all kinds, like real estate and bank accounts, resolving debts of the decedent, and communicating with interested parties, like heirs or beneficiaries, as required by law. We work hand-in-hand with fiduciaries, including trustees, executors and administrations, and beneficiaries to ensure that a decedent's intent and estate plan is properly honored and carried out. If you require representation for administration of an estate or trust, contact Barry Law Group in Encino, California for our help to guide you through the process.
Real Estate and Business Litigation
Real estate litigation involves disputes over ownership, purchase contracts, partnerships, rights of title, use and possession, and a variety of other matters concerning rights to real property. Real property law in California has historical roots in the common law of England, can be highly complex and requires the expertise of a real estate attorney who can readily interpret legal instruments, such as deeds, leases and purchase contracts, and who has knowledge of statutes and common law that impact rights in real property. Barry Law Group specializes in this field, and can provide you with highly skilled legal representation to ensure that you get the best possible outcome in a real estate dispute.
Barry Law Group is highly experienced in all types of business disputes, including partnership disputes, commercial contract disputes, fraud actions and much more. Its attorneys have litigated matters with many millions of dollars at stake for both small and Fortune 500 companies. Business disputes can involve the review and analysis of thousands of pages of legal documentation and forming a strategy that not only protects the business, but also ensures the rights of its executives, employees and shareholders. If you or your company is involved in a business dispute, you should contact Barry Law Group for consultation and representation.
Check out each respective practice area for more information on assisting you with your legal needs. We serve clients throughout Southern California and want to make sure that you receive your maximum possible compensation for any legal needs that you may have. Contact our law firm today to find out how we can help.