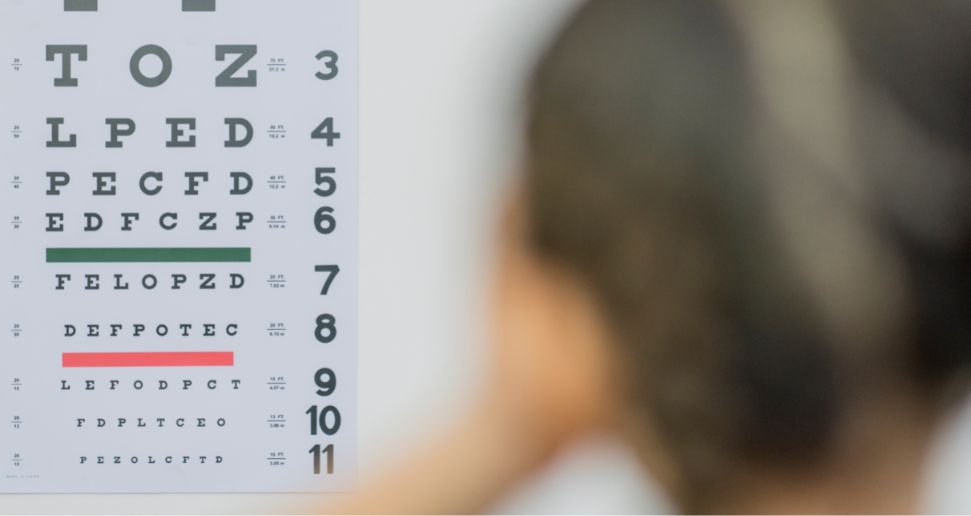 Encino Vision Loss Attorney
Losing vision is an incredibly difficult experience for anyone. Whether you have lost vision in one or both eyes or lost an eye entirely from a physically traumatic accident, you face a host of complications in your personal and professional life, as well as the psychological impact of losing some or all of one of your most valued senses. In the event you or a loved one suffer vision loss due to the actions of another party, you may have grounds to file a personal injury claim against them, and if you sustained this injury while working, the workers' compensation claim process might offer some valuable economic support during a difficult time.
Barry Law Group is a seasoned team of California attorneys with years of successful personal injury and workers' compensation claims behind us. We take time to listen to each client's unique story, helping them understand their legal options for recovering their losses and preparing for the proceedings they must endure ensuring appropriate recovery. Whatever your situation entails, we will provide the close, personalized legal support you need to recover with confidence.
What to Do After an Eye Injury at Work
Many people in the Encino area work in inherently dangerous environments and face various risks of injury at work every day. California requires all employers to have workers' compensation insurance that comes into play whenever a worker sustains an injury while performing their job duties. Most workers' compensation claims yield medical expense coverage and ongoing disability benefits until claimants recover and return to work.
Eye injuries are especially damaging, however, and it may take a long time for a victim to be able to resume their previous job duties after suffering this type of serious injury. Additionally, many injured workers experience unexpected difficulties with their workers' compensation claims, including interference from their employers. When you have an Encino vision loss attorney helping you with your claim, they can resolve any disputes that arise and ensure you receive an appropriate benefits determination from your employer's insurance carrier.
Filing Personal Injury Claims for Eye Injuries
If a specific party caused your eye injury and vision loss through an act of intentional misconduct or negligence, you have the right to file a personal injury claim against them to hold them accountable for your damages. A successful personal injury case could yield compensation for medical expenses, lost income, lost future earning potential, and your pain and suffering. If you suffered an eye injury at work, you typically could not file a personal injury claim against your employer. However, if a specific party caused the work-related eye injury, you could have grounds for a third-party personal injury claim.
Due to the extremely damaging nature of most eye injuries, it's possible that your pain and suffering compensation will account for the bulk of your total case award if you succeed with your personal injury claim. Your Encino vision loss attorney will be invaluable for proving the severity of your condition and the long-term complications you face due to the defendant's actions, and California law does not limit the pain and suffering compensation in most personal injury claims.
Success with a personal injury case requires proving who caused your injury, how they caused it, and providing evidence showing the full scope of damages you incurred because of their actions. When you choose Barry Law Group as your legal representation, our team will help you gather all evidence needed to firmly establish liability for your damages and guide you through the procedures necessary for securing the compensation you legally deserve.
FAQs About Encino, CA Vision Loss Law
How Much Is the Loss of an Eye Worth?
Losing an eye or losing vision in one eye is a highly traumatic injury. It is also a life-changing injury that will demand many adjustments from the victim. When an eye injury claim falls within the purview of personal injury, this would be considered a catastrophic injury, and the victim would have grounds to seek substantial compensation from the defendant. The victim may be entitled to permanent disability benefits for a work-related injury claim, and an Encino vision loss attorney is their best resource for determining the full scope of compensation available to them after this type of severe injury.
Can a Car Accident Cause Vision Loss?
Yes, it is possible for vision loss to result from any serious car accident. Posterior vitreous detachment may occur, which entails the vitreous of the eye abruptly pulling away from the retina from a traumatic impact. It is also possible for traumatic injury to the face to cause eye damage, and some car accident victims experience vision loss from brain injury and damage to the optic nerves.
How Much Does it Cost to Hire a Personal Injury Attorney in Encino?
Most personal injury attorneys understand that the average person cannot afford expensive hourly legal fees when they need legal counsel. Barry Law Group offers contingency fee billing to most of our personal injury clients, ensuring they pay nothing in legal fees until we win their cases. Additionally, a contingency fee is a percentage of the client's final case award, so there is no financial risk to seeking our firm's representation when you must pursue legal recourse against the party responsible for your eye injury.
How Long Will it Take to Receive Workers' Compensation Benefits in Encino?
If your eye injury occurred at work and you have an experienced Encino vision loss attorney representing you, it's possible to complete the workers' compensation claim process in a matter of weeks. As long as no disputes arise regarding your claim, you could potentially receive your first settlement check in a few weeks following the initial filing of the claim.
Barry Law Group aims to help every one of our clients recover as fully as state law allows. The sooner you reach out to our firm for the legal assistance you need, the sooner we can begin helping you explore the full scope of your legal options after suffering vision loss. Contact us today and schedule a free consultation with an Encino vision loss attorney to learn more about how we can assist in your recovery efforts.