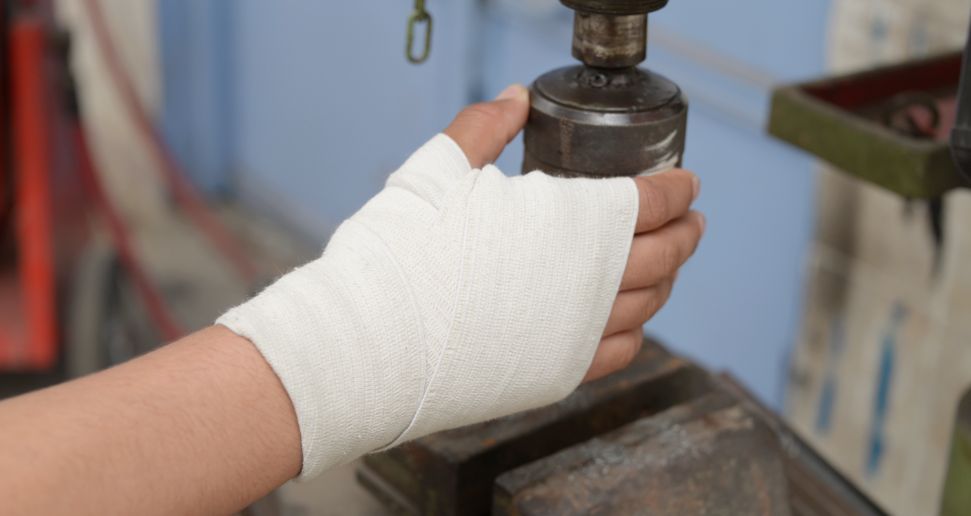 Encino Work Equipment Injury Lawyer
Thousands of people working in Encino, CA, and the surrounding communities must operate various forms of machinery to perform their job duties. Factory machines, specialized vehicles, and many types of hand tools and power tools are required to build, fix, and assemble countless products and components and perform specific work-related functions. Unfortunately, many pieces of equipment found in the workplace are capable of inflicting life-changing injuries.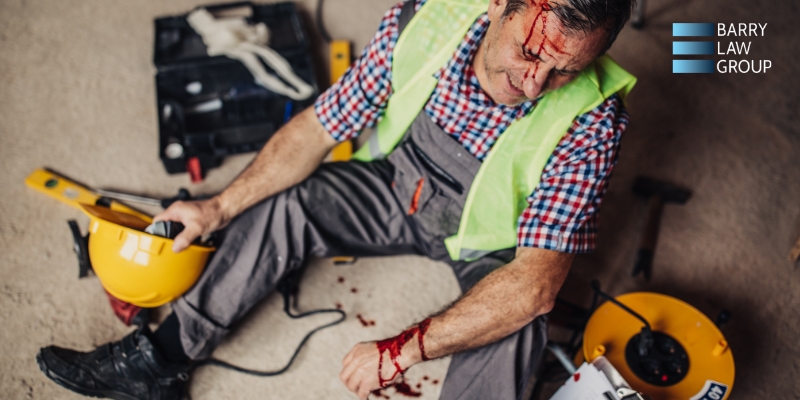 Experienced Legal Representation for Encino Work Equipment Injury Claims
If you or a loved one is recovering from an injury from a piece of equipment at work, it's vital to know how you can recover from the experience. The workers' compensation system in California is one of the most robust in the country, but even claimants with seemingly simple and straightforward cases can encounter a host of potential issues in their pursuit of benefits. The Barry Law Group can help you recover from your recent work equipment injury, maximizing the compensation you obtain.
How to File a Workers' Compensation Claim in Encino
The workers' compensation claim filing process may seem simple enough at first, but unfortunately, thousands of injured workers encounter a host of problems from their employers, their insurance carriers, and the subsequent legal issues they face after these incidents occur. When the injured worker has an experienced legal team representing them, they are far more likely to reach a positive outcome in all the recovery efforts they pursue.
A workers' compensation claim is similar to any other form of insurance claim. The injured worker must notify their employer of the injury as soon as possible and seek medical treatment. As part of the claim process, they will likely be required to be medically examined by a workers' compensation-approved physician. They may see any doctor in an emergency, but a workers' compensation physician will likely need to evaluate their residual functional capacity and assign them a disability rating.
Once the injured worker has fulfilled these requirements, the insurance carrier will review the claim and deliver a determination of benefits. This will outline the scope of compensation the injured worker can recover. Most claimants can expect full coverage of their medical expenses and disability benefits until they are able to go back to work.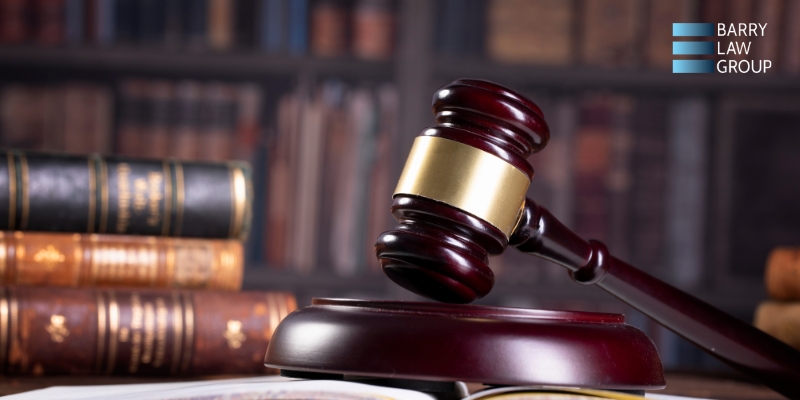 Further Legal Recourse Beyond Workers' Compensation
In most cases, injured workers cannot file civil suits against their employers in response to workplace injuries. However, if your work equipment injury resulted from your employer's failure to properly install or maintain workplace equipment, provide appropriate training for dangerous equipment, or if the employer caused the injury intentionally somehow, these would be exceptions to the rule that would allow you to proceed with a personal injury claim.
It is also possible that you could file a product liability claim against a manufacturer of an unreasonably dangerous and/or defective piece of work equipment. To succeed with this type of claim, you must prove the product in question was defective by design, by production, or through failure to provide appropriate safety warnings and/or instructions for us. It is also possible to file a third-party personal injury claim if someone outside of your work caused your injury through intentional misconduct or negligence.
FAQs About Encino,CA Work Equipment Injury Law
Do I Need a Workers' Compensation Attorney to File a Claim for Equipment Injuries?
If you suffered any type of injury at work, you are likely covered by workers' compensation insurance held by your employer as long as you did not cause the injury yourself through a flagrant violation of workplace safety policy or by working under the influence of drugs or alcohol. However, even if you know you have valid grounds to seek compensation for your injury, there are countless issues that might arise during your recovery efforts if you attempt to handle them completely alone. Having reliable legal counsel advise you improves your chances of reaching a positive outcome for your case significantly.
How Much Can I Receive in Workers' Compensation Benefits in California?
The average workers' compensation claim will yield full compensation for all the medical expenses the injured worker requires to heal completely from their injury. This includes immediate treatment costs following the incident that caused their injury and ongoing expenses incurred until the victim reaches maximum medical improvement. The claimant can also receive disability benefits for the time they cannot work, paid at a rate of about two-thirds of their average weekly wage until they can resume their job duties.
What Happens if I Qualify for Partial Disability Benefits?
Some work injury claims yield partial disability benefits. These benefits are awarded when injured claimants can still work after their injury but cannot earn as much income due to the severity of their injury. Partial disability benefits help make up this difference, but the claimant will be required to submit regular updates to the insurance company regarding their earnings and their medical status.
Can I Sue My Employer if I'm Injured on the Job?
Most employees covered by workers' compensation cannot file civil suits against their employers in response to their work-related injuries. However, if the employer does not have workers' compensation, they are fully liable for the employee's damages. The same rule applies if the employer caused the injury intentionally somehow. If you are unsure whether you have legal recourse beyond a workers' compensation claim, it's essential to speak with an attorney as soon as possible.
How Much Does It Cost to Hire an Encino Work Equipment Injury Attorney?
It's natural to worry about the cost of legal representation when you need to hire an attorney to help you recover the benefits and other compensation you need after a work equipment injury. We accept most workplace injury claims on a contingency basis, so the client pays no ongoing or upfront legal fees for our representation. Some cases are billed using an hourly rate, and we take time to carefully explain our billing policy to every client we represent, so there are no surprises in terms of the cost of legal counsel when you need it most.
The Barry Law Group has the skill and experience necessary to guide our client through all manner of legal proceedings following a work equipment injury. Whether you anticipate recovering suitable compensation through a workers' compensation claim or anticipate a more extensive series of legal proceedings in civil court, we can provide the guidance and support you need to approach the situation with peace of mind. Contact our team today to schedule a consult with an Encino work equipment injury attorney you can trust.