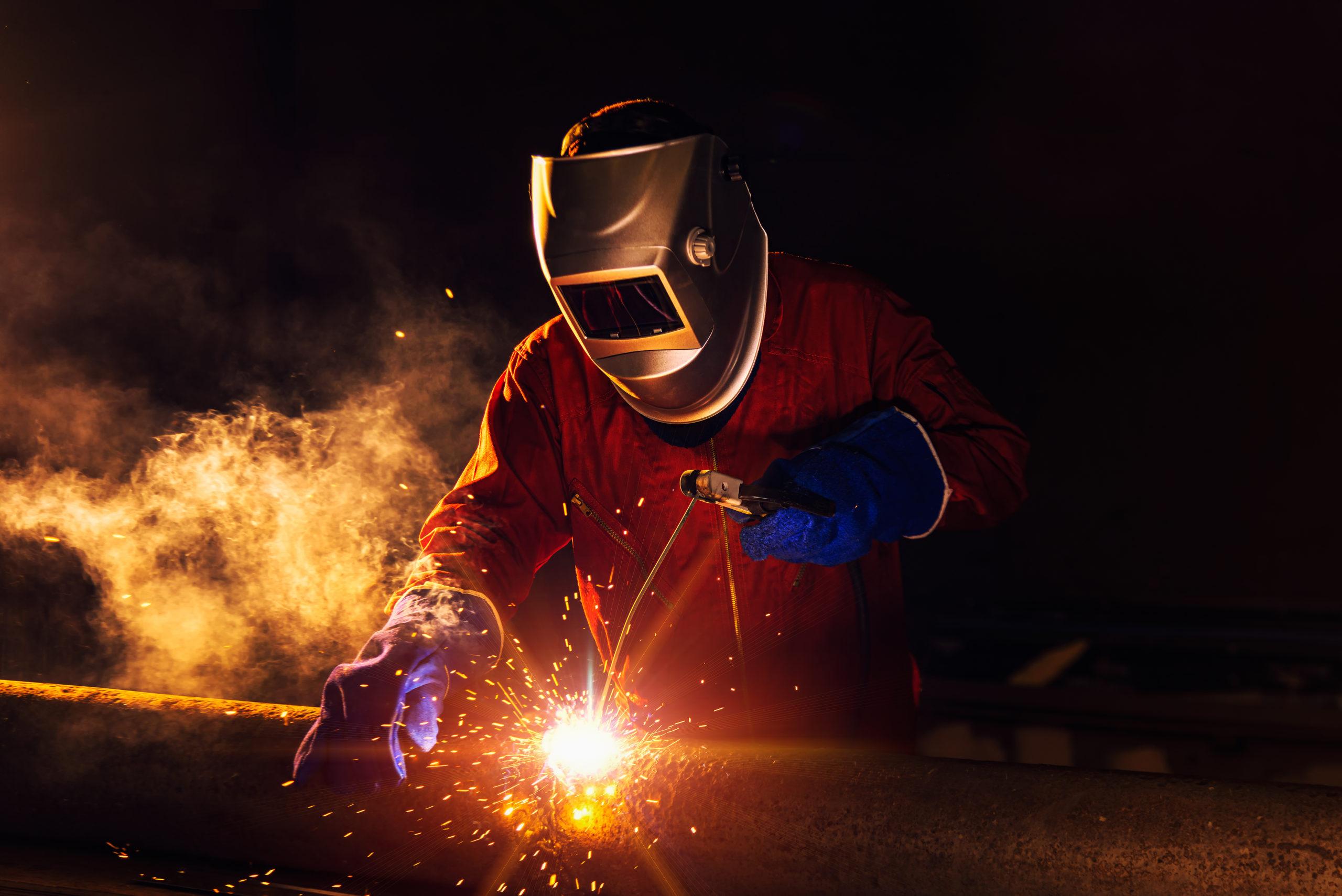 Encino, CA Welding Accident, Barry Law Group
Welding is an integral trade that provides essential services for many industries. However, welding is an occupation that carries a great amount of risk. Even with safety regulations designed to protect workers in place, accidents happen. Due to the amount of danger involved in welding, those accidents often have severe repercussions.
When you or a loved one sustains a workplace injury, it is important to know your rights and legal protections. At Barry Law Group, we have the experience and expertise to handle your welding accident lawsuit in the Encino area. If you or a loved one has been injured in a welding accident, we'll get to work for you starting with a free consultation.
The Need fora Welding Accident Lawyer
After any welding accident, your focus should be on recovery. Depending on the type and severity of the injury, your recovery could take any amount of time.In some cases, your injury may be permanent. While you are working through recovery, your welding accident lawyer will focus on your case.We will file workers' compensation claims and handle challenges with your employer and insurance companies while working towards maximizing the benefits to which you may be entitled. Additionally, your attorney will investigate your accident to look for any signs of negligence that could include:
Working conditions that are unsafe
Subpar safety and training
Improperly maintained equipment
Negligence from co-workers
Unfortunately, there are cases where workers' compensation is denied, and collecting proper evidence can aid in appealing that decision while also determining if claims should be filed against third parties. Workers' compensation is designed to cover medical costs and part of any lost wages, but third parties could be held liable for additional compensation.
If you are injured because of a welding accident, you should get representation, such as from the experts at Barry Law Group, as soon as possible. You want to be sure that the investigation into your claims is done thoroughly and is backed by the expertise of a trusted construction accident attorney. When you are injured on the job, those who may be responsible will try to speak with you to settle as soon as possible.
Types of Welding Accidents
While there are many ways a worker could be injured while welding, here are a few of the more common ways injuries occur:
Radiation. Working as a welder, you are exposed to high heat, light, and sparks. However, radiation is a less commonly known exposure. Continued exposure to the UV rays may cause injuries to the eyes that include photokeratitis – which is more commonly known as Welder's Eye.
Breathing Complications. Welding exposes workers to a variety of fumes and gasses that may be toxic.
Electrical Shock. Welders work with electricity consistently. This makes electric shock one of the most common welding injuries. When a welder comes in contact with the metal being welded while completing the welding circuit, shock is likely to occur.
Burns. As mentioned, welding requires working with extreme heat and produces sparks that can cause burning. Burns can also result from fires or explosions caused by the welding itself and not from the welding tools.
Welder's Parkinson's Disease. Welders can experience Parkinson's Disease-like symptoms that will gradually worsen. While rare, it is a result of the exposure to manganese-filled fumes that are inhaled
Underwater Welding Injuries. Much like surface welding, completing work under water also runs a significant risk of burns and shock. Underwater fires can occur and can quickly burn through a wetsuit or any other material that a diver may be using. There is a significant risk of drowning, whether by underwater injury or by welding in a contained area underwater where ventilation is poor. Welding can quickly burn through any oxygen that may be within the container. In the event of an underwater explosion, welding divers run the risk of unconsciousness as a result.
Due to the danger of welding, the risk of severe injury is high and could result in vision or hearing loss and damage to the lungs and brain.
Who Is Liable in California For Construction Accidents
Many construction accidents, such as welding, are preventable. With the right safety measures and proper training in place, workers should not have to worry about injury as a part of the profession. In situations where construction injuries such as welding injuries occur, a person should first file a worker's compensation claim. Then, they should rely on the expertise of a California construction accident attorney, such as Barry Law Group.
When you initiate your free consultation, we will begin investigating your claim to find any reasonable negligence. The investigation will focus on owners, supervisors, general contractors, subcontractors, engineers, architects, and manufacturers.
Welding Safety
The welding profession is overseen by the Occupational Safety and Health Administration (OSHA),which has implemented many regulations to keep workers safe. Through OSHA, workers understand the equipment and safety measures necessary to keep their occupation safe. Unfortunately, even with OSHA regulations, welders are susceptible to injury.
Because of this, there are several safety measures put into place to help welders remain successful. Safety measures include:
Making sure to wear protective equipment and maintaining equipment properly. The inclusion of goggles, gloves, and helmets can help protect welders from injury. In addition to the safety equipment, understanding how to properly handle the machinery will help with the safety measures on the construction site. With the combination of safety equipment and safety measures, then the risk for injury or inhalation drastically decreases.
Keeping the working environment clear from debris. When the job site is cluttered, there is a greater risk for injury because of fire, sparks, and limited mobility. Welding should be done in a safe area. When a job site is clean and organized, then the risk of injury decreases.
Explosion protection. When welding in an enclosed space, explosion injuries are more likely to occur due to toxic fumes and ventilation. Keep yourself at a maximum allowable distance to avoid sparks, slag, and excessive heat.
Inspecting equipment regularly. Whether it is your own equipment or it is provided by your employer, be sure to conduct a thorough inspection to look for frays in gas and electrical lines, potential wear that can cause equipment to function improperly, and any other safety hazards that may appear. Doing so will reduce the possibility of injury.
FAQs About Encino, CA Welding Accident Law
How Many Welders Are Injured Each Year?
According to the Bureau of Labor Statistics, there are more than 560,000 welding-related injuries each year. Because of the dangerous nature of the trade, welding accidents are very common but can be caused by any number of risks, which may include negligence on the part of a third party or manufacturer.
Are Welders Injured Often?
The Bureau of Labor Statistics reports that there are 21 welding accidents for every 100,000 workers in the United States. Furthermore, for every 100 million work hours, there are about 1,000 welding-related injuries. Welding is also responsible for 25% of all fatal occupational accidents and about 33% of all work-related amputations. Unfortunately, this puts welding significantly above all other industriesfor accidents.
How Are Most Welding Accidents Caused?
There are many risks associated with welding, which lead to a long list of potential accidents. The most common types of accidents include electric shock, optical dangers, overexposure to welding fumes and gasses, excessive noise, fires and explosions, welding sparks, and exposure to high heat. All of these can lead to a variety of both internal and external injuries.
What Are Common Injuries For Welding Activities?
The most common type of injury from welding is arc flash burns. These can result in mild skin irritation or can be fatal. Most of these occur on construction sites – particularly when working on roofs or structural steel. Other types of injuries include electrical shock, burns, breathing complications, and Welder's Parkinson's. If you are welding underwater, you also face the risk of drowning, fire, or explosions.
What Are 7 Hazards in a Welding Shop?
Because accidents can happen at any time, it is important to be aware of your surroundings in your shop. Electrical hazards, high heat exposure, fire, asphyxiation, fumes, gas use and storage, and light and UV exposure are all hazards present within a welding shop. Taking care to inspect your equipment and your surroundings and wearing protective clothing will all help mitigate injuries from these hazards.
Welding Accident Attorney
If you or a family member were injured as a result of a construction accident injury such as welding, call Barry Law Group today for a free consultation. Our Encino accident lawyers will thoroughly examine your case for any compensation to which you may be entitled for lost wages, permanent injury, or other pain and suffering. You shouldn't have to sacrifice your quality of life, medical care, or income because of your injuries. Contact our firm today and let us help you on your road to physical and financial recovery.