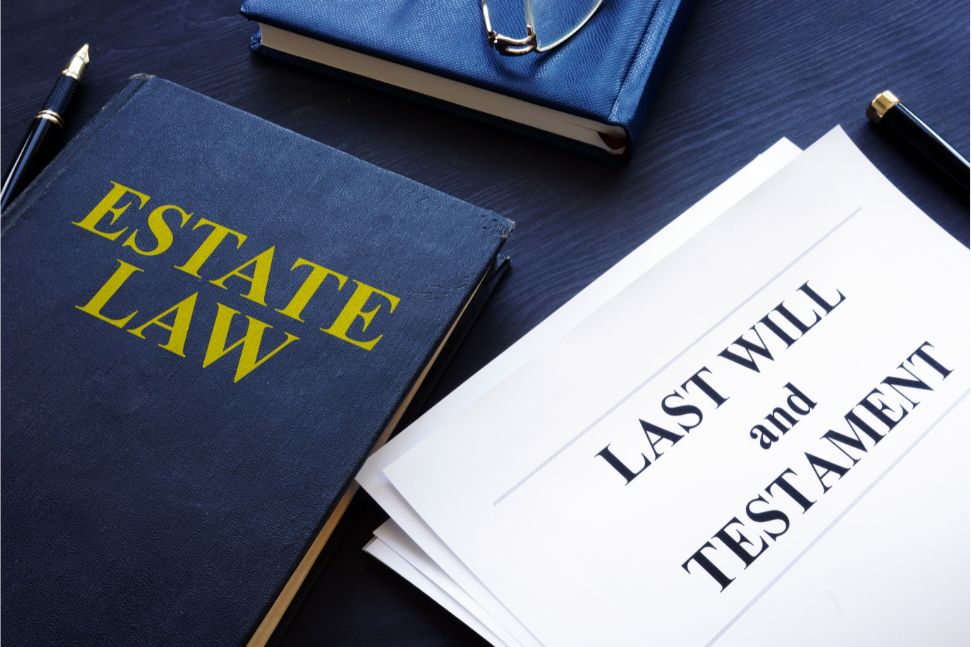 Glendale Estate Litigation Lawyer
Estates come in many types and sizes in Glendale, CA. Because each one is unique, it is easy for confusion or errors to occur. When you are going through the estate distribution process, you are not only navigating estate law, but you are also grieving a loved one. This combination can make the situation complicated and emotional, to say the least.
Hiring an estate litigation attorney provides essential legal support during this time. By employing a legal professional, you gain an advocate who can help you understand the situation better and make informed decisions about your future. An experienced professional is a valuable asset to have at your side when estate disputes arise.
Barry Law Group: Glendale Estate Litigation Lawyers
Our team at Barry Law Group has been providing representation for estate litigation for many years. Our clients turn to us because they know that we will stop at nothing to advocate for their needs. We have no patience for injustice or malfeasance when it comes to handling estates, trusts, and wills, which is why we work diligently to help our clients achieve the most favorable outcomes in their cases.
Barry Law Group has been in business for nearly 30 years. During this time, we have seen many types of claims and circumstances, giving us a unique blend of experiences that benefits our clients. Though your situation may be complicated, there is a high chance that we have seen cases like yours before. This level of training offers comfort and confidence to our clients and helps give them a higher likelihood of favorable outcomes.
No matter what kind of estate dispute you are facing, our team at Barry Law Group is a great choice for legal representation in the Glendale area.
What Is Estate Litigation?
When a person passes away, they leave their assets and belongings behind. In most cases, before someone dies, they use an estate planning lawyer to create a plan for what will happen to their assets after they die. They may choose to write a will, create a trust, or use other estate planning tools to organize their belongings.
After the person passes away, their loved ones are left to navigate the deceased's belongings. Even though there may be instructions in a will or trust, issues can arise surrounding the deceased's estate. Estate litigation is the legal process by which a family can resolve their concerns or issues with an estate.
There are a variety of issues that can arise in estate litigation. Some common examples include the following:
Question about the validity of a will
Concern about the deceased's mental state when they created their estate plan
The suspicion that an executor or administrator has been abusing their position or otherwise mishandling the estate
Disputes over debts or creditor claims
Question about heirship or paternity
An alternate interpretation of the will or other instructions
This is not an exhaustive list of potential estate disputes, but it gives a general idea of common issues in estate disputes. Estate litigation allows concerned parties to resolve these disputes in a legal setting and obtain a legally-binding conclusion.
Estate litigation issues may be diverse, but only certain individuals are permitted to bring claims forward. A person may only create an estate litigation claim if they have a direct interest in or connection to the estate in question. In other words, if the litigation ultimately changes the situation, the person who filed the claim must experience some sort of change. If the person's situation would remain the same regardless of the outcome of the litigation, they are not permitted to file the claim in the first place.
Why Do I Need an Estate Litigation Attorney?
If you are navigating estate litigation, it is crucial that you have proper legal representation. These matters are complicated, and many legal professionals need help understanding the intricacies of the claims. To have reliable representation on your side, you need to hire a lawyer with direct experience in estate litigation.
As you navigate your estate conflict, you may note that other legal professionals are involved. Estate administrators, estate planning attorneys, and other roles are crucial in the estate process. However, these individuals do not have your interests at heart. Ethically, they must remain loyal to their clients. In this case, their client may be the deceased. If you want your voice to be heard or your concerns to be addressed, you need your own representative.
Finally, it is highly beneficial to have a legal representative any time you are going through probate court. The probate process is intricate and complicated, and there are opportunities for errors to occur. With an attorney representing you, you can feel peace of mind surrounding the probate process.
The Estate Litigation Process
Understanding the steps involved in estate litigation can be constructive and benefits the ultimate outcome of your claim. Your attorney will guide you through the ways in which these steps will occur in your unique situation.
Consultation
During the consultation, we will discuss your situation at length. Our job is to listen to your story and understand the details of why you are bringing an estate litigation case forward. During this stage, we can better understand whether your case may settle outside of court or go to trial. We can also answer specific questions that you have.
File a Petition
When we understand your situation, we can file a petition with the probate court. This is our official step to raising an issue with an estate.
Objection or Response
An interested party may file a response or objection to your petition. This will dictate how the process can proceed. During this phase, the court aims to notify all interested or relevant parties of the petition.
Investigation and Discovery
During this phase, we will collect evidence, speak with potential witnesses, and otherwise obtain necessary data for your case.
Settlement
In many situations, cases settle before they reach the trial. In fact, this is the preferable outcome for estate litigation claims. Mediation may be an option during the settlement phase.
Trial
The case will proceed to a courtroom trial if no settlement can be reached during stage 5. It is important to note that probate court does not entitle you to a jury, and your case will face a bench trial.
FAQs About Glendale, CA Estate Litigation Law
What Is the Difference Between a Lawyer and a Litigator?
The terms litigator and lawyer are often used interchangeably; however, the two have key differences. A litigator is a legal professional who represents clients, specifically in the courtroom. This differs from a lawyer who often advises clients outside the courtroom on various legal matters. While a lawyer may have training in courtroom litigation, a litigator's primary area of experience is arguing cases in court.
Is it Better to Hire a Local Attorney?
Experience is the most important factor when hiring an attorney. You should find someone who has direct experience in your specific case type. This may be a local attorney, and it may not be. You must keep in mind that attorneys must be licensed in a particular state, meaning that many attorneys cannot cross state lines to practice law. Finding a firm established in your community is typically the most practical option.
How Much Does a Lawyer Charge for a Will?
Many lawyers charge hourly for their services, so the cost of your will depends on how long it takes to create. However, other attorneys charge a flat rate for certain estate planning services such as wills. When considering potential attorneys for will drafting, be sure to ask about cost up front. This helps you to be prepared for the invoice and ensures that you remain within your budget.
What Should I Look for in a Litigator?
The most successful litigators are curious, detail-oriented, creative, and meticulous about their work. Though a litigator needs to prepare for a trial, they should also be able to think quickly on their feet as circumstances change. Contrary to popular belief, a good litigator is not necessarily loud or imposing. Instead, they can connect with people in the courtroom and create a compelling argument in a variety of situations. A good litigator also has significant experience in their field.
Contact Barry Law Group
When you are facing estate litigation, there is nothing worse than feeling alone. Our team at Barry Law Group has been protecting families and estates for many years. We are here to provide high-quality legal advice that benefits a multitude of estate litigation scenarios. We are confident that we can represent your and your family's interests in your case, regardless of the circumstances you are facing; or whether you settle outside of court or go through a trial.
Our team is not afraid to move to the courtroom if your circumstances warrant it. Though some estate lawyers aim to settle, we are willing to do whatever it takes to protect your interests.
For more information, contact Barry Law Group.