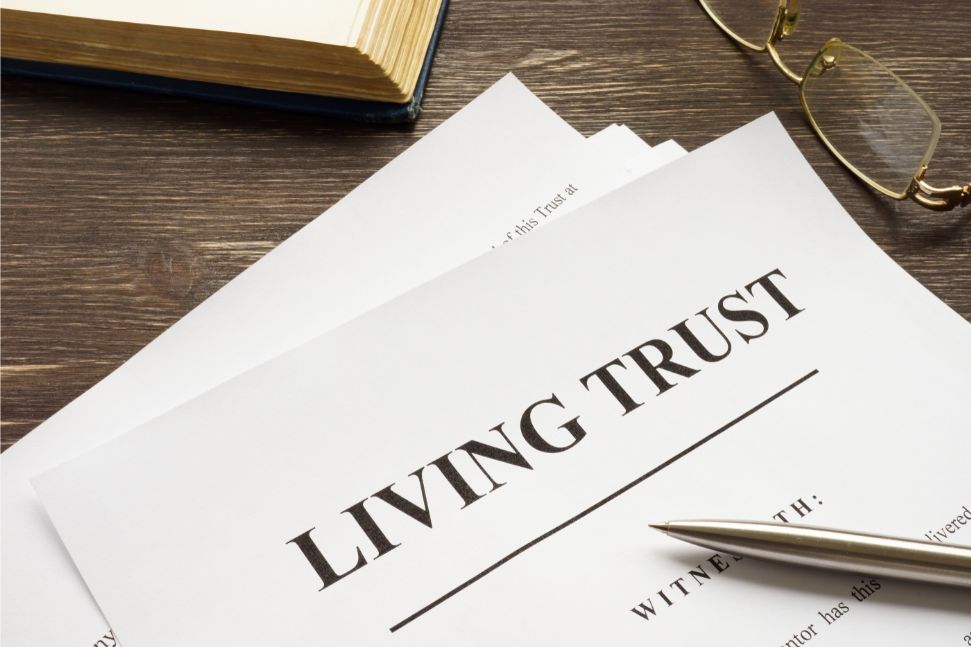 Glendale Trust Litigation Lawyer
Trusts are a common tool of estate management that many people use to organize their assets. When the trust owner passes, the family is left with an estate that is orderly and comes with strict instructions. Even still, issues can arise during the trust administration process in Glendale, CA.
Trust litigation is a complex area of the legal system that deals with many specific and niche laws. It is easy to feel confused or lost if you are navigating trust litigation without prior experience or assistance.
Fortunately, hiring a trust litigation attorney can make the process infinitely more approachable. With the help of an experienced attorney, you can easily navigate your family's trust issue and move forward with the trust administration. The team at Barry Law Group is here for you.
Barry Law Group: Trust Litigation Lawyers in Glendale
Finding a trust litigation attorney is easy when you work with the team at Barry Law Group. Our firm has been growing for over 30 years, and in that time, we have gained invaluable experience in trust litigation disputes. Whether you have an issue with probate, need to contest a will, or have concerns about a trustee, we are well-positioned to offer legal advice to help resolve your issue.
We understand that trust litigation is foreign to many of our clients. These situations are complex, even for those who work in law. Because of this, our attorneys offer legal advice that is both reliable and easy to understand. You can rely on us to ensure you have an understanding of all the aspects of your case so that you can make informed decisions for yourself and your family.
When trust litigation prevents you from moving forward, our team is here to help you navigate the issue. Barry Law Group is a top choice for Glendale trust litigation legal services.
What Is a Trust?
To fully understand your trust litigation issue, you must first understand what a trust is and how it works. A trust is an estate planning tool that individuals create before they die. This format allows them to organize their assets and have maximum control over what happens to their assets when they pass away. A third-party trustee holds the assets on behalf of the owner. When the owner dies, the assets avoid probate because the trustee is legally in control of the property rather than the person who passed away.
In a living or revocable trust, the person who creates the trust (the trustor) retains control over their assets while still alive. They are free to make changes as they see fit and update their beneficiaries throughout their lifetime. Irrevocable trusts are the opposite and involve all assets moving to the trustee immediately upon signing, with no opportunity for updates or changes.
What Is Trust Litigation?
Trust litigation is a legal action that occurs surrounding a trust. This usually happens after the trustor has passed away and an interested party expresses concern about an aspect of the trust. However, a trustor can engage in trust litigation if they believe that illegal activity is occurring surrounding their trust organization.
The law requires that the outcome must directly impact anyone who brings trust litigation cases forward. This can be a beneficiary, trustee, trustor, or person who should be a beneficiary but was excluded. If the outcome of the trust litigation process would not affect your personal situation, you cannot bring a trust litigation claim forward.
Trust litigation can happen under many different circumstances. Some examples include the following:
An individual believes that a trustee committed a breach of their fiduciary duties or otherwise acted illegally in regard to the trust.
An interested party suspects that the trustor was not of sound mind when they made their trust.
A family member thinks that the trust is fraudulent or has been tampered with.
A beneficiary believes that their inheritance is inaccurate.
These are just a few examples of trust litigation situations, and there are many other options that you may encounter. If you believe that something illegal or unethical is occurring surrounding a trust in which you have a vested interest, you should contact a trust litigation attorney from Barry Law Group.
The Function of a Trustee
Many trust litigation issues surround the actions of trustees, as they play a central role in the trust and its administration.
A trustee is an individual who has been appointed to hold ownership of the assets in the trust and then distribute them to the beneficiaries when the trustor passes away. This individual must remain impartial and cannot be named as a beneficiary in the trust. They cannot use funds or assets in the trust for their own benefit, and they must keep their personal finances separate from the trust. They must also carry out the trustor's wishes exactly and make a concerted effort to act in the trustor's interest if circumstances have changed or instructions lack specificity.
With so much responsibility, trustees are often at the center of trust litigation claims. A trust litigation case can be initiated if an interested party believes that the trustee is acting illegally.
Why Do I Need a Trust Litigation Attorney?
When you go through trust administration, you may encounter legal professionals. In most situations, these lawyers work on behalf of the deceased and are present to make clarifications or advocate for the deceased's instructions. As a family member or loved one of the deceased, these attorneys cannot help you or advise you on any aspect of the trust or estate. Doing so would be a conflict of interest and breach of contract with their client, even if their client has passed away.
When you hire a trust litigation attorney, you hire someone solely on your side. Our job is to advocate for your needs and concerns during trust administration and create and file claims as necessary. We can advise you about different aspects of your situation and guide you to make informed decisions surrounding your trust claim. Hiring a trust litigation attorney is the right choice if you want someone to advocate for you during the trust administration process.
Trust law is known to be complicated, and it is highly beneficial to have an experienced attorney in your corner. Navigating these claims alone is complicated and frustrating and can often result in lengthy legal battles with disappointing outcomes. A trust litigation attorney from Barry Law Group can advocate for your needs and clarify any confusing aspects of the trust litigation process.
FAQs About Glendale, CA Trust Litigation Law
What Is the Difference Between a Lawyer and a Litigator?
A lawyer is a legal professional who can offer general legal advice to clients outside the courtroom. Lawyers can offer assistance to clients on a variety of issues and may remain with a client or client's family for decades. A litigator is a legal professional who represents clients solely in the courtroom. Their job is to focus on client representation in court and trial rather than offering regular advice on contracts, purchases, and other legal matters.
Can You Sue a Trust in CA?
Yes. If you have a vested interest in the trust, such as being a beneficiary, trustee, or family member, you can sue a trust in California. To do so, you need to hire an experienced trust litigation attorney to represent you. These cases are often complicated and may take months or years to resolve. Because of this, you need reliable legal counsel that can advocate for you throughout the duration of your claim.
Do I Need an Attorney to Settle a Trust in California?
Yes, settling a trust requires the help of a qualified trust attorney. Because these issues are personal and complicated, it is important to find representation with significant experience in this area and the ability to provide compassionate and approachable legal counsel. Trust litigation is extremely complicated, so more than hiring an attorney is required. Finding a firm with direct experience in California trust and estate law is essential.
Does a Trust Avoid Probate?
In most situations, trusts do avoid probate court. This is because the trustee "holds" the assets under their name. When the trustor passes away, their possessions are under the trustee's control. The probate court only handles the assets of someone who has passed away. Since the trustee did not die but holds the assets, the probate court is generally unnecessary. This can save the family a significant amount of money in taxes and other probate fees.
Contact Barry Law Group
Though trust litigation is complicated, our team is experienced and confident in this area. During our decades in business, we have gained significant practice with trust litigation, putting us in a prime position to represent your family during this difficult time. No matter what the circumstances of your family trust may be, you can trust Barry Law Group to represent your interests.
For more information or to schedule an initial appointment with one of our attorneys, please contact Barry Law Group today.