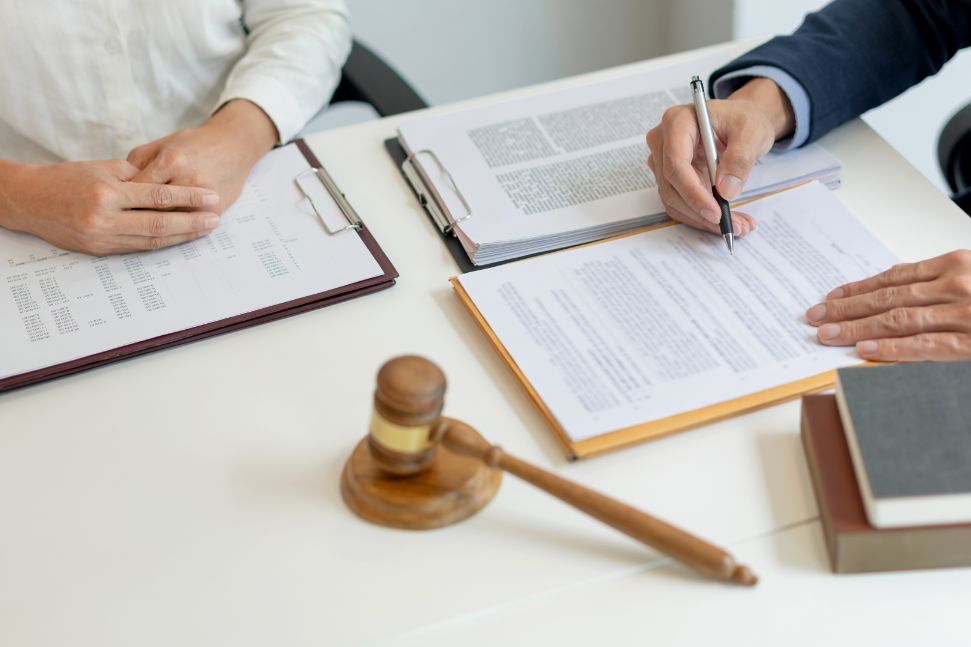 Pasadena Trust Litigation Attorney
Trusts are an important part of many estate plans, as they allow individuals to organize assets, leave important instructions, avoid probate, and keep certain assets from creditors. Although many issues can be avoided by creating a trust in Pasadena, CA, there are still disputes that come up during trust administration.
Trust law is complex, and these disputes can make it hard for the loved ones of the creator of the trust to benefit from their assets. These loved ones are also dealing with the passing of a friend or family member, which can make navigating a trust dispute even more upsetting. When you work with a trust litigation attorney, you can get issues with a family member's trust resolved more quickly and continue to administer the trust as it was intended.
Barry Law Group: Your Trust Litigation Attorneys in Pasadena
At Barry Law Group, we have more than 30 years of experience defending and prosecuting trust disputes. Our attorneys understand the complexities of trust laws, and we can use our decades of experience in your favor to protect your family's interests. You may wish to contest a will, believe a trustee is breaching their fiduciary duty, or be struggling through probate administration. The attorneys at Barry Law Group can help. We aim to ensure that you understand our legal counsel and use the full extent of trust law to aid your interests.
We know how difficult it is to deal with legal issues and litigation when you are mourning the loss of a loved one. Let us help you resolve the dispute efficiently and ensure that your loved one's wishes are upheld.
What Are Trusts?
A trust is an estate-planning tool created by a trustor. The trustor places assets in the trust, which are under their control until their death. If the trustor creates a living or revocable trust, they can update beneficiaries and assets in the trust as needed. Irrevocable trusts cannot be changed by the trustor. After the trustor's death, the assets in a trust pass directly to the control of the trustee. The trust also designates who and what the assets are meant to be passed to, and the trustee administers the assets according to those wishes.
Because the assets are always under the control of a third party, they never enter probate. When assets avoid probate, more of the benefits pass to the beneficiaries, and fewer deductions are taken by the state and creditors.
Understanding Trust Litigation
Trust litigation generally occurs after the passing of the trustor, when someone who is directly impacted by the trust raises a dispute about the trust. However, trust litigation can also be raised by a trustor if they believe that something illegal is happening to their trust.
Trust disputes generally come up between:
Trustees
Beneficiaries
Those who believe they were excluded as beneficiaries
Creditors
Trust litigation is when these disputes enter court. Only those who are directly and personally affected by trust litigation are allowed to bring forward a dispute.
Trust litigation may refer to disputes over the legality and legitimacy of the trust. An interested party can bring these disputes to court. Common disputes include:
A belief by an interested party that the trustor did not have the mental capacity required to create or alter the trust
A belief that a trust was improperly administered
A beneficiary's belief that their inheritance is incorrect
A claim that a beneficiary of the trust had undue influence over the trustor
A claim of fraud or a tampered-with trust
An accusation that the trustee breached their fiduciary duty to the beneficiaries or otherwise acted illegally when managing the trust
Another form of trust litigation occurs when two parties disagree about the validity or administration of a trust on the same issue. This is considered a contested petition. These petitions may be filed to modify a trust rather than contest a trust.
Trust litigation can happen for legitimate reasons, but it can also be done out of error or even spite.
Do I Need a Pasadena Trust Litigation Attorney?
Whether you are contesting a trust or defending against a contesting claim, it's useful to have an attorney on your side. There are many attorneys involved in the trust administration process, but many of them represent the deceased party. Working with a trust litigation attorney ensures you have a legal professional on your side who is looking out for your interests. Your attorney can advocate for your concerns during administration and advise you on how to handle trust contests.
FAQs About Pasadena, CA Trust Litigation Laws
How Do I Sue a Trust in California?
You can sue a trustee if you believe a trustee is:
Improperly managing a trust
Breaching their fiduciary duty
Inaccurately calculating or representing the trust
Otherwise acting illegally as the trustee
You cannot file a claim against a trust directly, although you can file a petition to contest a trust if you believe it is not valid. It's important to work with an attorney who understands trust law and filing a complaint during trust administration.
What Rights Do Trust Beneficiaries Have in California?
A trust that is no longer revocable, or changeable by a trustor, provides beneficiaries with certain rights. This includes:
The right to notice of the trust's existence
The right to a copy of the trust
The right to accounting and information about the aspects of the trust they inherit
The right to hold a trustee accountable for any illegal or harmful acts
Additionally, they have any rights that the trust lists.
Who Pays Legal Fees in a Trust Dispute in California?
The court may order legal fees to be paid by the trustee, or out of the trust, if the trust dispute was brought against the trustee and the court finds them in breach of fiduciary duty or another illegal action. However, each party will likely need to pay for their own attorney fees in many cases, such as:
Disputes over trust legitimacy
A trustee acting in the interests of the trust
Cases where the trustee is sued and found not to be in breach of their duty
What Is the Statute of Limitations to Contest a Trust in California?
The statute of limitations to contest a trust is 120 days from the mailing of the Notification of Trustee and 60 days from the date the beneficiaries of the trust were provided with a copy of the trust. Trustees generally have 60 days after receiving a notification to notify the beneficiaries.
Contact Barry Law Group
Let our team help your family settle your trust litigation effectively. Contact Barry Law Group today.