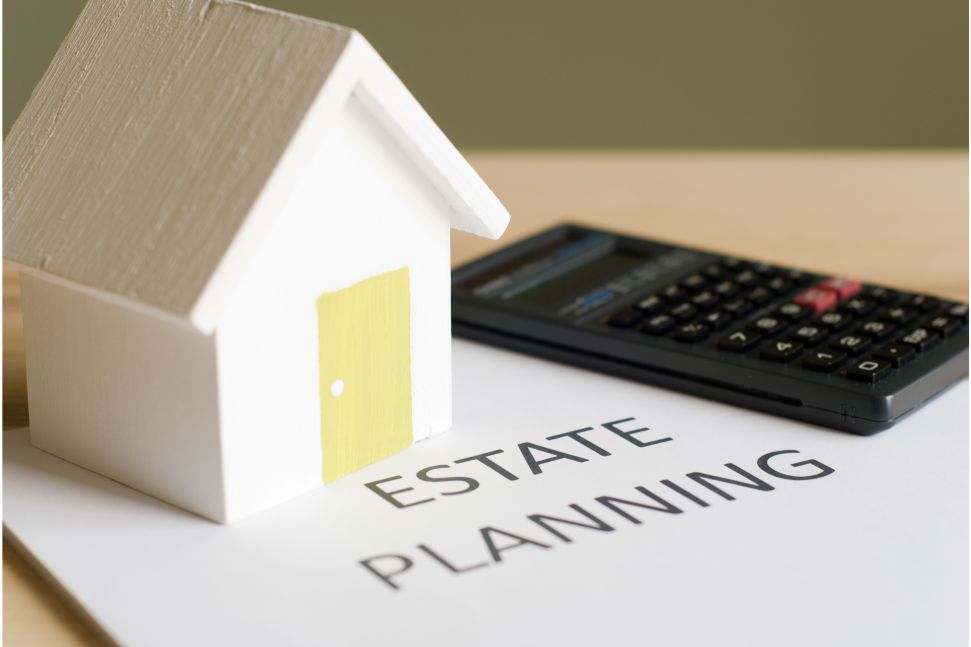 Thousand Oaks Estate Litigation Attorney
During the estate administration and probate processes, there are times when it becomes necessary to litigate disputes in court. Someone may attempt to challenge the estate or trust, or you may need to defend yourself against such a challenge. In these situations, you need a skilled and experienced estate litigation attorney to protect your interests and those of the estate.
Barry Law Group: Your Thousand Oaks Estate Litigation Attorneys
Barry Law Group is a distinguished law firm serving the people of Thousand Oaks, California, and the surrounding areas. We have a record of successful outcomes in some of the most complicated and contentious estate, probate, and trust litigation cases. If you need the services of a quality Thousand Oaks estate litigation lawyer, we would be proud to represent you in your case. Our team of highly skilled attorneys and support staff are dedicated to providing comprehensive, personalized solutions to individuals and families who are navigating the complicated landscape of estate, probate, and litigation issues in California.
As some of the most trusted litigators and estate lawyers in Thousand Oaks, you can rest assured that we understand the intricacies involved in, and the sensitive nature of, estate disputes and probate issues–especially when the need to involve litigation arises. When legal challenges ensue while you are establishing your estate plan or settling a loved one's final affairs, we focus on aggressively protecting your rights and interests, no matter what unexpected turns the proceedings may take. Extensive experience with estate disputes, probate cases, trust contests, and the local California court systems enables us to effectively represent clients facing a wide range of legal matters.
Understanding Estate Litigation
While litigation (the act of one party formally suing another) is not typically part of settling the estate of a recently deceased loved one, it is not altogether uncommon in estate and probate issues. Estate litigation can occur for a variety of reasons, such as:
Contested Wills – When one or more parties have reason to believe that a last will & testament is fraudulent or otherwise invalid, or if there are questions about the language used in the will, litigation can sometimes become necessary to seek a fair resolution.
Trust Disputes – Trust litigation is one fairly common form of estate litigation. If the terms of a trust are not being met by the administrator, for example, the trustees might choose to take legal action by way of hiring litigators to file a claim.
Breach of Fiduciary Duty – If an agent or executor assigned by the court (or named by an established estate plan) fails to do their duty, they can also be sued. Being named the executor or administrator of an estate is an extremely serious legal responsibility. Failing to do this job correctly, and to the exact letter of the law, can certainly leave someone open to the possibility of litigation.
Disagreements Among Heirs – Unfortunately, an unclear will can lead to disputes between heirs at a time when they should be able to grieve in peace without the additional stress of financial and legal issues hanging over their heads. This can become even more stressful and tedious in cases where the decedent has not left behind any form of estate plan, and their assets must then be processed through the probate court.
An attorney with a deep understanding of California estate laws, such as one from Barry Law Group, can help guide you through these complicated situations and many others.
The Barry Law Group Approach
For estate litigation matters, our firm takes a proactive and collaborative approach to develop and implement an airtight legal strategy that can lead to great outcomes on the fastest possible timelines. Often, the goal is getting our clients their rightful inheritance as quickly and smoothly as possible. However, we are also available to work on estate litigation cases where other types of outcomes are desired, such as helping you contest a trust, suing a negligent estate executor, or representing you if a co-beneficiary attempts to bring litigation against you.
Our estate and trust litigation team possesses a diverse legal background and has a detailed knowledge of the laws and case precedents surrounding these issues. This allows us to develop a truly comprehensive legal strategy for each situation. We do not offer standardized legal solutions because they are not effective. Instead, we focus on crafting highly personalized legal strategies to fit each client's completely unique circumstances.
FAQs About Thousand Oaks Estate Litigation Laws
How Long Does an Executor Have to Settle an Estate in California?
In a case that has already entered the probate process, under current California laws, the named personal representative of the estate needs to complete the processes required of them within one year from the date of their official appointment by the court. An automatic extension to 18 months can be granted if the representative needs to file federal taxes on behalf of the estate.
How Long Does an Executor Have to Settle a Trust in California?
Trusts work on completely different timelines than a will or a probate case. It is important to remember that a trust is a highly customizable instrument, so these timelines can be affected by the terms of the trust itself. For example, some trusts are set up to keep paying out annually to certain entities until the trust is depleted. In these cases, the length of time the trust remains open until all funds are disbursed would be based on the funds left in it. Because of the many different ways a trust can be set up, there is no legally mandated timeline for paying out a trust in California. In fact, a trust can legally remain open in the state for more than 20 years after the death of the person who established it.
How Much Can an Executor Pay Themselves in California?
California enjoys some of the most detailed laws and regulations as to how much an executor will receive for their work. The total executor fee is based on the total value of the assets being distributed. This highly specific framework reduces confusion, ensures fairness, reduces the potential for estate litigation, and makes it more difficult for an executor acting in bad faith to skim additional assets for themselves. California's current executor fee schedule is as follows:
4% of the first $100,000 of estate value
3% of the second $100,000 of estate value
2% of the next $800,000 of estate value
1% of the next $9 million
5% of the next $15 million
That framework takes care of estates up to $25 million in value, which represents the vast majority of cases.
However, it can be useful to know what happens when an estate is valued at more than $25 million, as these high-value estates can lead to some of the most sensitive and high-profile estate litigation cases. Estates that have a scale beyond this schedule can become a cause for dispute rather easily, as the law simply mandates that the executor fee be a "reasonable amount" for estates valued over $25 million. Because of this vague and subjective language, the executor fee can sometimes be at the center of estate litigation cases for particularly high-value estates. Litigation sometimes ensues when an executor attempts to pay themselves too much, or, conversely, when beneficiaries endeavor to shortchange them.
What Is an Executor Not Allowed to Do in California?
There are many things a legally appointed executor can and cannot do in the state of California. If you are named the personal representative of an estate or trust, it is important that you understand all these rules before taking any actions on the estate's behalf. Most crucially, an executor cannot shirk their duty or act outside the estate's interests. This means paying off the estate's debts, paying out beneficiaries in accordance with the will, and providing for the estate's legal defense if litigation should be brought against the estate itself.
Barry Law Group: Powerful Help for Complicated Estate Litigation Issues
Estate planning can be an extremely complicated topic that often involves implementing a variety of different legal tools, such as wills, trusts, and powers of attorney. Executing an estate after someone passes away can be equally complicated, especially when litigation gets involved or the case has to go through the California probate courts. It is natural that anyone involved in this process will have a lot of questions about what they need to do if they face such a situation. If you need additional guidance, please don't hesitate to contact Barry Law Group to discuss your estate litigation case with us.
If an executor or beneficiary is acting outside their legal bounds, you may need to sue someone pursuant to an estate dispute. Perhaps you've been named an executor of a decedent's estate, and now a dissatisfied debtor is trying to sue the estate. No matter what type of estate litigation situation you've found yourself in (or it's level of complexity), the dedicated and knowledgeable team at Barry Law Group can help guide your situation to the greatest possible outcome. We can protect your rights, your rightful assets, and your family's future with well-constructed, fully customized legal solutions designed to meet your unique goals and circumstances.
Please contact our team today for a confidential, no-pressure consultation.