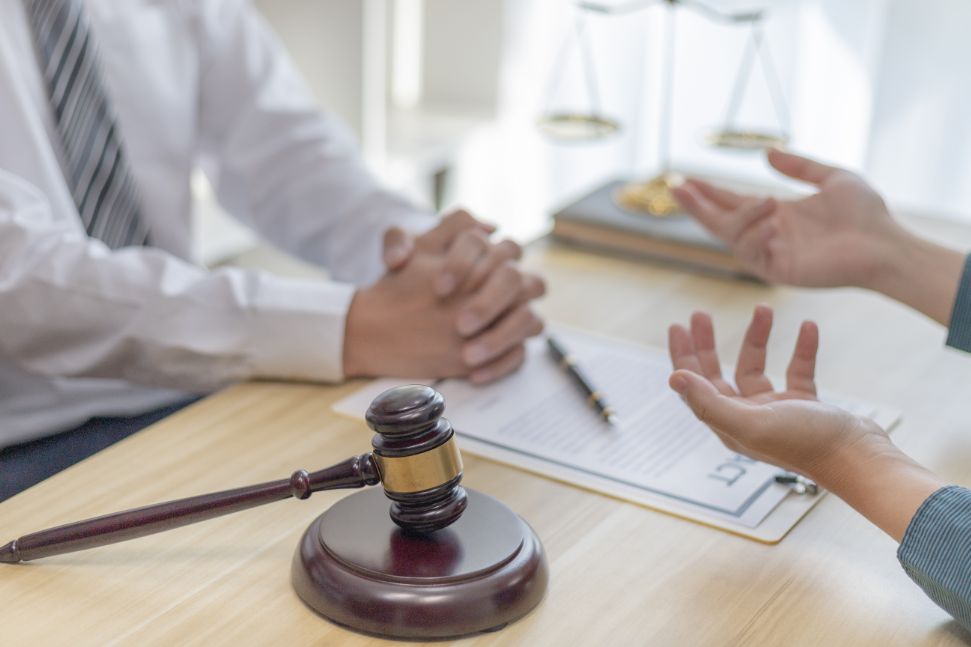 Thousand Oaks Trust Litigation Attorney
Creating a trust as part of an estate plan allows many people to avoid the probate administration process and maximize the assets that their beneficiaries receive. However, disputes can still arise during the trust administration process. The validity of a trust may be called into question, or beneficiaries may feel that the trustee is mismanaging the trust.
Handling trust litigation while dealing with the loss of a loved one can be overwhelming for many people in Thousand Oaks, CA. It's much easier to handle trust disputes when you work with a trust litigation attorney. You can approach the issue with more confidence and resolve it more efficiently.
Barry Law Group: Your Thousand Oaks Trust Litigation Attorneys
Barry Law Group has more than 30 years of experience in litigation and trust disputes. We have worked with many complex and simple trust litigation cases and can use that experience to find the most beneficial outcome for yours. Whether you are prosecuting an irresponsible trustee or defending a trust's legitimacy, our attorneys can help you. We walk you through the options open to you and help you understand the legal advice we provide.
Understanding a Trust
Trusts are a way for someone to keep their assets out of probate court. A trust is created by a trustor, who then places assets under that trust and assigns a trustee. When the trustor dies, their assets are under the control of the trustee rather than the state. If a trustor creates a revocable trust, it can be updated to fit their needs throughout changes in their life. However, an irrevocable trust cannot be updated by the trustor once it is created.
Once the assets pass to the trustee, they have the task of paying creditors from the estate, following other important steps in the process, and then distributing the assets in the trust to their beneficiaries. Avoiding probate court is good, as it limits the amount the state and creditors can take from an estate, maximizing the benefits that beneficiaries receive.
Responsibilities of a Trustee
A trustee is responsible for the care of assets, and they also have a fiduciary duty to the beneficiaries. This means that they must follow the trust's instructions and remain impartial when dealing with multiple beneficiaries. It also means that they are obligated to avoid conflicts of interest and have a duty to keep property in a trust separate from other assets while making it productive. It's also a breach of fiduciary duty to use trust assets for their own benefit and against the interests of the beneficiaries. A trustee is also responsible for informing beneficiaries of trust administration.
Why Do I Need a Trust Litigation Lawyer?
The trust administration process involves many legal professionals and attorneys. However, most of them represent the trustor and the estate and therefore will not be operating in your interests. You may be contesting or defending the trust, and it's useful either way to have a qualified attorney who is advocating for your and your family's needs and wishes. Your attorney can help you file claims and objections and generally ensure that you are well-informed about the situation. It's important that your trust claim be settled in the most beneficial way possible, and that is more likely with an attorney by your side.
What Is Trust Litigation?
The only parties allowed to bring forward a trust dispute are those who would be impacted if a change was made. This includes:
Trustees
Beneficiaries
Those who believe they should have been beneficiaries
Creditors
Charities
Most often, these disputes occur after the trustor's death, during trust administration. However, a trustor, while they are still alive, can petition for trust litigation if they believe that their trust is involved in something illegal.
Litigation occurs when these trust disputes cannot be settled and enter court. Disputes are usually raised regarding a trustee's failure of fiduciary duty or the trust's legitimacy. Common claims include:
The trustor was not mentally capable when they created or altered the trust.
The trustor was subject to undue influence or fraud.
The trust was tampered with or is otherwise fraudulent.
The trustee improperly managed the trust.
The trustee breached their fiduciary duty or otherwise managed the trust and assets illegally.
A beneficiary received an inaccurate inheritance.
These claims can come from legitimate concerns or misunderstandings. Unfortunately, they can also result from a beneficiary, or someone who believes that they should be a beneficiary, acting out of spite.
FAQs About Thousand Oaks, CA Trust Litigation Laws
What Invalidates a Trust in California?
A trust may be considered invalid under the following conditions:
Lack of Mental Capacity: The trustor was unable to legally create or change the trust because they were not of sound mind.
Undue Influence: A beneficiary used coercion, undue influence, or pressure to alter or create the trust in their favor.
Fraud: The trust is fraudulent or has been tampered with.
Is It Difficult to Contest a Trust in California?
It can be difficult to contest a trust, but it depends on your specific situation. Most methods of contesting a trust are difficult to sufficiently prove. Talk with a qualified attorney about the details of your circumstances if you are considering contesting a trust. You have a legal time limit to do so.
Can You Contest a Trust in California After 120 Days?
Generally, no. The statute of limitations to contest a trust is 120 days after the trustee received notification and 60 days after the beneficiaries received a copy. If beneficiaries have not received a copy, they may still be able to contest a trust. However, these notices and copies are usually provided within 60 days of the trustee receiving their notification.
Can You Sue a Family Trust in California?
You can't sue a trust directly, as it's a legal entity. However, if you believe that a trustee is behaving illegally or mismanaging a trust, you can sue the trustee. If you are hoping to file a claim against a trustee, it is important to work with an experienced trust litigation attorney.
Work With Barry Law Group
Barry Law Group has been working with families in the Thousand Oaks area for more than 30 years. Let us guide you through the process with confidence and protect your interests. Contact us today.