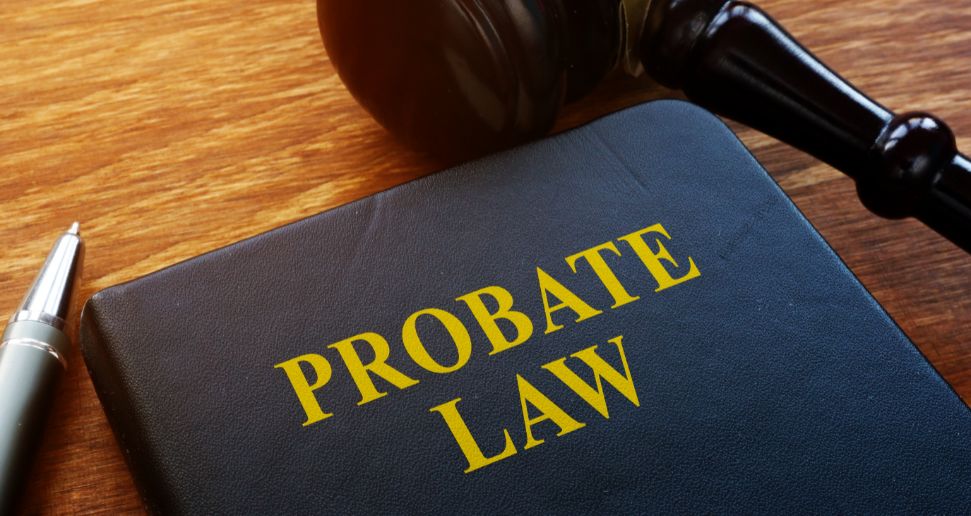 Thousand Oaks Probate Administration Attorney
Probate administration is a difficult but necessary step after a loved one has passed in Thousand Oaks, CA. Doing so while grieving the loss of your loved one and taking care of other funeral and legal needs can be overwhelming. It is important that a person's last wishes are properly carried out and their assets are distributed as they intended. If someone dies without putting a trust or will in place, their assets will go through probate.
Probate is often complicated and lengthy. However, it can be made easier with an attorney. When you work with a Thousand Oaks probate attorney, you can feel confident that your loved one's assets are being properly handled. Although probate puts the power in the court's hands, you can ensure that you have a strong advocate for the process.
Barry Law Group: Your Thousand Oaks Probate Administration Lawyer
It is essential to find an attorney who understands the complicated California probate process. You should also find one with extensive experience in the administration of estates, whether or not they have trusts. At Barry Law Group, we have that experience. We want to help you administer your loved one's estate properly and guide you through the process. Probate is known for being expensive and time-consuming. We want to keep the process as smooth and cost-effective as possible. Our firm aims to lessen the burden on you and your family and provide you with legal counsel tailored to your needs. We help you complete probate administration accurately and effectively.
What Is Probate?
Probate is the legal process where the state settles a deceased person's estate. It will distribute its assets to creditors before releasing the remainder to their family. Probate administration finds and catalogs all existing assets. Assets include bank accounts, real estate, investments, retirement accounts, and other expensive assets.
Often, a person dies with debts and taxes that are owed. During probate, those are taken from their estate. The remaining assets are distributed according to a person's will. In probate court, the state will also determine the legitimacy of the will. It will either pass the estate to the will's executor or name an executor. When a person dies without a will, or an existing will is determined to be illegitimate, the estate is distributed according to inheritance laws.
Why Do I Need a Probate Attorney?
There are several benefits to working with a probate administration attorney. Attorneys can assist you with essential tasks like:
Asset Valuation: To effectively distribute assets, they need to be professionally valued. An attorney has the ability and resources to do this.
Handling Creditors: An attorney can handle communication with creditors, so you do not have to. They can also ensure that legitimate claims are managed.
Navigating the Legal System: There are several items that need filing during the probate process, and an attorney can take care of those. A probate administration attorney can also represent the estate in court.
Will Interpretation: If the estate does have a will, an attorney is well-equipped to determine what a person's wishes were. That way, they are accurately carried out.
Resolving Disputes: Disputes can often arise during the probate process, which can be a highly emotional and difficult time. Attorneys can resolve these issues, whether beneficiaries are in disagreement or the validity of the will is being questioned.
An experienced probate administration attorney can prevent delays and conflict during the probate process. They can help it go as smoothly as possible.
Common Disputes in Probate
The process of probate is stressful for many families. Common disputes during the probate process include:
Contesting the Will's Validity: This could be done by a beneficiary, someone who believes they should have been a beneficiary, or other parties. A will contest often occurs because someone believes that the deceased person was mentally unsound when the will was created. They might also question the proper execution of the will.
Claims of Fraud: Someone believes the deceased person suffered from undue influence, leading to the will being changed. They may believe they were a rightful beneficiary who was removed because of this influence. They might also argue that fraudulent additions were made to the will.
Asset Disputes: If a beneficiary believes that they deserve more assets, a dispute may arise.
Debt Disputes: There may be false creditor claims. Some creditors may believe that they were entitled to a larger share.
Executor Disputes: Beneficiaries and family members may believe that an executor is not properly handling an estate. They might also accuse them of keeping information from the family.
FAQs About Thousand Oaks, CA Probate Law
How Much Should a Will Cost in California?
A simple will in California charged at a flat fee can cost anywhere from $300 to $600. This includes having an attorney help you create your will and safeguard it. Prices may increase if you have a complex estate or many assets. Especially complex estates will cost around $1,000. Some attorneys will charge an hourly rate. It is possible to create your own will without charge, but many states do not recognize these wills. You risk them being found invalid after you pass.
Who Is the Right Person to Create a Will?
It is in your interests to work with an attorney. They can provide you with specific and personalized legal advice. An attorney can help ensure that your will is valid and structured to carry out your wishes. They can also provide you with advice on other forms of estate planning.
How Much Does It Cost to Hire a Probate Attorney in California?
In California, there is a specific structure of payment that probate attorneys follow. They take a certain percentage of an estate based on how much the estate is worth. For typical probate administration services, probate attorneys who act as an attorney to the personal representative take 4% of the first $100,000. They can take an additional 3% on the next $100,000.
Do I Need a Lawyer for Probate in California?
Although it is not a requirement to have an attorney, having one is very useful. Probate is known for being time-consuming and expensive for many families. An attorney can make the probate process much easier and less confusing. A probate attorney has the experience and resources necessary to properly administer an estate.
Legal Counsel for Probate Administration
If you are overwhelmed by the loss of a loved one and the process of probate, we can help. Contact Barry Law Group today for help with the process.