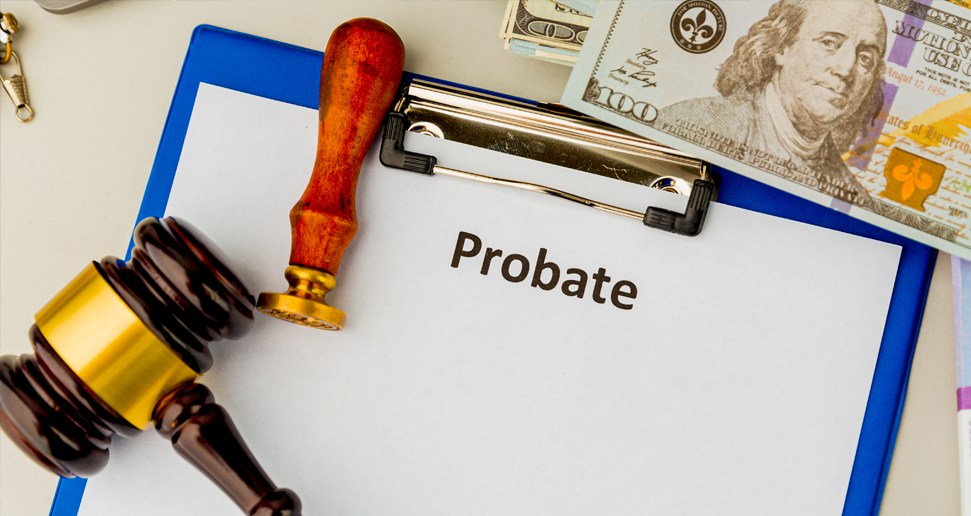 Los Angeles Probate Attorney
If you are going through the probate process, you know how stressful and complicated it can be. Not only are you dealing with the passing of a loved one, but you also have to deal with the legal side of the process. Probate court is a necessary process to receive your loved one's estate, but it is not always conducive to mourning.
It can be reassuring to know that you do not have to navigate probate on your own. Just as your loved one hired the services of an attorney to help them with the estate planning process, you can hire someone to help your family with probate. You deserve a legal representative who can offer you reliable counsel and help with estate litigation when necessary.
Proper legal help can make the probate process much easier for you and your family. With the help of an experienced Los Angeles probate attorney, you can reduce the stress of the probate process and allow your family the necessary time and space to adjust and grieve.
Barry Law Group: Your Los Angeles Probate Lawyers
When it comes to probate administration in Los Angeles, CA, no one is better suited to help you with your case than our team at Barry Law Group. For over 30 years and several generations, our law group has been helping the people of Los Angeles navigate their probate matters. We have seen countless wills, estates, trusts, and mitigating factors, and we are confident we can help you with any issue you face during the probate process.
We understand that going through probate can feel lonely and helpless. You have lost a loved one, and you are navigating a foreign and confusing time. We are here to guide you through this process so that you can focus on mourning and celebrating your loved one and their life. Our clients find that there are significant emotional benefits to working with us, aside from the legal support that we provide for them.
What Is Probate?
Though probate is a large part of what we do, many people do not know what it is until they have to navigate the process. This can make things feel even more stressful and intimidating.
Probate is the process through which the state settles a person's estate before it is released to their family. After an individual passes away, there are often unfinished payments and steps that need to be resolved before the family can assume ownership over the deceased's assets. The deceased often owes taxes, for example, which is an issue that needs to be addressed. Probate court addresses these debts and outstanding obligations to ensure the estate is ready for the family.
During probate court, the state also reviews the deceased's will to make sure it is legitimate. If it is, they pass the estate on to the executor if one is named in the will. If an executor is not named, the state chooses one. If there is no will or the will is illegitimate, the court determines who should receive the estate. Usually, this is the next of kin.
The Importance of a Probate Attorney
Many families believe that they can navigate the probate process on their own. Though this is technically legal to do, it can cause a lot of issues and roadblocks. There are often unexpected interruptions or conflicts in the probate process, and without the help of an attorney, the process can be delayed significantly. What's more, dealing with problems can make the whole probate process seem even more complicated.
When you hire a probate attorney, you have someone who is on your family's side throughout the process. We can help you to interpret and address any problems that arise, which can be significantly reassuring. We also make sure your loved one's wishes are carried out while also honoring the needs and feelings of your surviving family.
Los Angeles, CA Probate Law FAQs
What Does a Probate Lawyer Do?
A probate lawyer is in charge of advocating for the family of the deceased during the probate process. Theycan help to address any roadblocks in the process and ensure the court proceeds fairly and efficiently. At Barry Law Group, we are very familiar with the probate process. We can help you to submit any necessary paperwork or help with any other issues that may arise.
How Long Do You Have to File Probate After Death?
You must wait at least five days after the person's death to file probate, but you have up to three years. However, you do not gain control over the deceased's estate until you go through the probate process. For this reason, it is usually a good idea to go through the probate process as soon as you can.
What If My Loved One Does Not Have a Will?
If your loved one passed away without a will, you still have to go through the probate process. The court assesses the deceased's assets and takes the proper taxes and debts from the estate. Then, they release the estate to the next of kin since there is no will to follow. It is then the next of kin's choice to handle the estate as they see fit. They may distribute assets to the family, but they do not have to do so if there is no will.
What Is an Estate in Probate?
An estate is simply the culmination of all of the deceased's assets, such as real estate, investments, property, and personal items. In many cases, a person plans their estate distribution before they die. However, if a death is unexpected or occurs when a person is fairly young, they may not have created an estate plan for the family to follow.
Count on Barry Law Group for Your Probate Needs
If you need help with your Los Angeles probate process, our team at Barry Law Group is here to help. We have the experience and resources you need for a smooth probate process. For more information, please contact Barry Law Group online today.