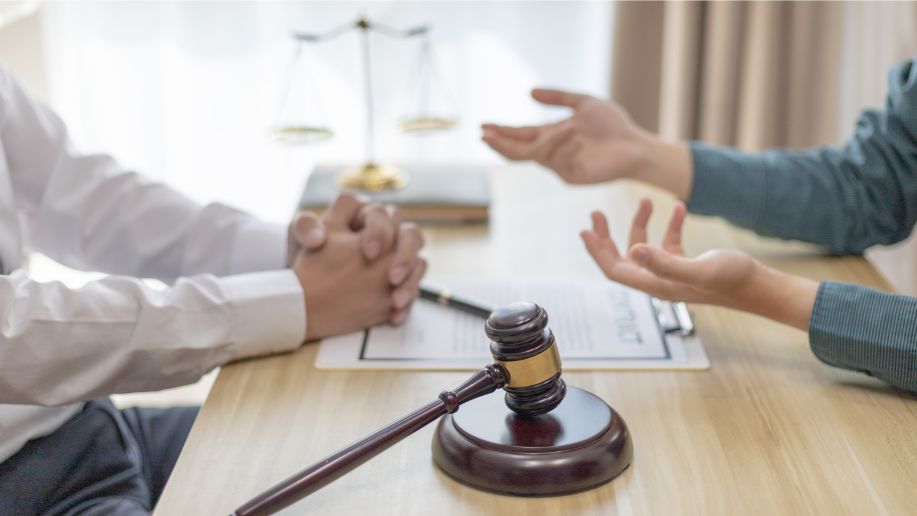 Simi Valley Estate Litigation Attorney
When there is a dispute about a deceased person's estate, a conservatorship, or a ward of a guardianship, estate litigation is necessary. The personal representative who administers an estate is often called the administrator or testate, and the beneficiaries are the individuals who stand to benefit from the estate following its administration.
If someone dies without a will in Simi Valley, CA, it's referred to as interstate, and those who stand to benefit are called heirs. In a guardianship, a personal representative is a guardian, and the individual whom the administration of the estate is for is the ward. When a conservatorship is established, the personal representative is a conservator, and the individual for whom the administration of the estate is for is the conservatee. There are opportunities for disputes to arise within all three of these legal vessels. Disputes regarding the validity of a will, addressing the need for a conservatorship or guardianship or the lack of need for one that exists, or questioning the conduct of a personal representative are all common disputes within estate litigation.
Common Estate Litigation Disputes
Even when proper planning is acted out with an estate planning attorney, estate litigation issues still arise within probate processes. This may include disputes between heirs, beneficiaries, creditors, and third parties. Common disputes involve accusations against estate administrators or executors who are questioned about fulfilling their judiciary duties of the estate. Additionally, they are often accused of being in violation or failing to comply with the estate administration requirements or behaving in another manner of malfeasance.
Another common dispute of estate litigation arises when an interested person, such as a beneficiary, heir, disinherited person, charity, or creditor, claims the decedent lacked the mental capacity required to write a proper will. Accusations of undue influence, duress, fraud, or that a representative may have improperly managed an estate or engaged in conduct that was in breach of fiduciary duties often must be litigated in court. Oftentimes, a personal representative does not adhere to the terms of a will or comply with fiduciary duties. These issues must be addressed with estate litigation.
Other instances when estate litigation is necessary include petitions for the following actions:
Contest of a will
Claim of breach of fiduciary duties
Contest of accounting
Establishment of heirship
Contest of creditor claim
Request to suspend or remove a personal representative
Recovery of estate assets
Why You Need an Estate Litigation Lawyer
Estate litigation can get complicated quickly. The statutory laws sometimes present a gray area when crossed with precedent cases and common laws established through repeated court proceedings throughout the years. An estate litigation attorney can be a very useful resource in resolving probate issues within an estate plan.
Another important reason for hiring a Simi Valley estate litigation lawyer is that they are knowledgeable in California probate law and probate code, as well as the California Code of Civil Procedure, real estate law, estate administration law, business law, and other laws that might pertain to your case. An established estate litigator knows how to use tools to discover and investigate, motion and file petitions, make oral arguments, negotiate settlements, and carry out trial litigation to effectively serve their clients. Furthermore, estate litigation involves many steps that are better handled by a professional who is well-versed in the processes of probate. Below are the steps taken when entering into estate litigation that are much easier met when you have professional and legal help to guide you.
Pre-litigation strategy and consultation
Petition filing with the court
Filing an objection or response to a disputed estate litigation case
Carrying out an investigation of facts and discovery, including witnesses, evidence, and documents that can be used in trial
Coming to a settlement agreement to save money and time
If an agreement is not made, a trial will take place, and an estate plan attorney can represent you better than you can represent yourself.
FAQs About Simi Valley, CA Estate Litigation Laws
What Is the Cost of Estate Planning in California?
Estate planning in California can cost anywhere between $1,500 and $7,500 or more, depending on the complexities of the case and the needs of the estate plan. Furthermore, an estate plan that aims to manage a high-asset estate can be more complicated and cost more to carry out, so these types of cases may cost more.
What Is the 5×5 Rule in Estate Planning?
A 5×5 power clause included when establishing a trust gives a beneficiary or beneficiaries the option to withdraw a small portion of the trust's value each year. It gets its name because it allows for an annual withdrawal equaling $5,000 or 5% of the fair market value of the trust, whichever is higher.
Are Estate Planning Fees Tax Deductible in California?
Estate planning costs can be very expensive, especially if they involve financial advisors, lawyers, and accountants. In some cases, estate planning fees can be deducted on federal tax returns; however, recent laws have limited the deduction of minimal items such as estate planning fees. At the state level, most estate planning fees are not tax deductible, though they once were.
How Much Should an Executor of an Estate Be Paid in California?
In California, an executor of an estate is paid according to state laws that allocate a percentage of an estate per proportionate value of the estate to executor fees. For the first $100,000 of the state's value, a 4% commission is paid to the executor. After that, the next $100,000 will yield an additional 3% commission, while a 2% commission will be added on for the next $800,000 value of the estate.
Contact Barry Law Group
If you're facing estate litigation or need legal advice regarding an estate you are involved in as an executor or beneficiary, Barry Law Group can answer all your questions regarding your case. Contact Barry Law Group's legal team today and speak with one of our legal team members who is well-versed in California probate law and estate litigation. Experience firsthand how we treat our clients like family with compassion and dedication. Our law firm sets the bar when it comes to customer service and standards in delivering exceptional legal counsel.