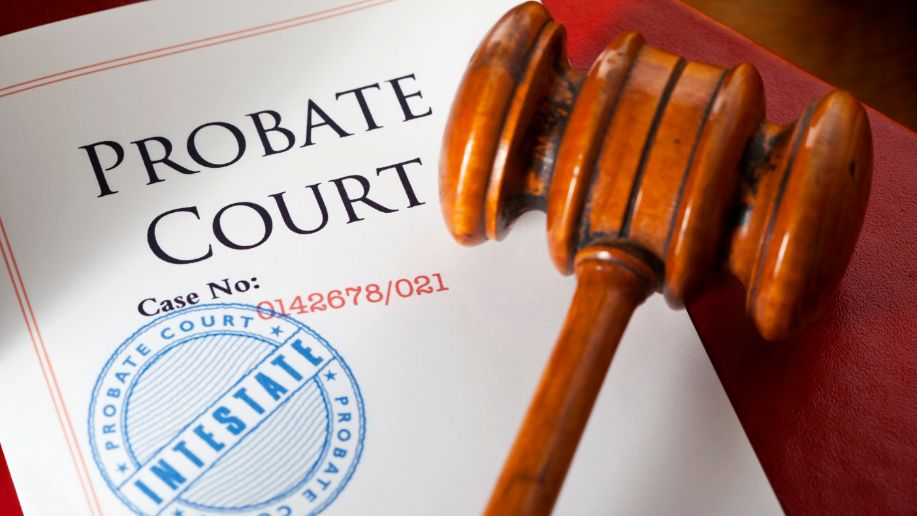 Simi Valley Probate Administration Attorney
When a loved one passes away, in many cases, family members are left struggling to know what to do regarding the estate of the deceased (also known as the decedent). What makes matters worse is trying to figure it out amid mourning and grieving their loved one. Many families turn to a reputable probate administration attorney for support and guidance with estate administration.
Barry Law Group provides client-centered legal services with a commitment to educating their clients on the legal processes that affect them. They are a family-owned law firm with over 35 years of experience representing California probate cases and assisting clients with probate administration. Barry Law Group attorneys and their entire legal team are dedicated to providing the highest quality legal representation possible, and they uphold the entire firm to extremely high standards. With unparalleled dedication, Barry Law Group is committed to representing every client with passion and integrity.
What Is Probate Administration?
The area of law known as probate administration most commonly involves the handling of a deceased individual's estate following their death and is carried out by surviving family. It may also include the administration of guardianships as well as conservatorships. An estate administration is overseen by the California probate court. There are a few primary goals of probate administration, which are listed below.
Providing proper notice to interested parties of the estate
Determining payment validity and debts, as well as expenses of the estate
Ascertaining the proper heirs
Ensuring the lawful distribution of the estate takes place
Making sure the decedent's wishes, as stated in their will, are carried out
The personal representative carries out all their fiduciary duties to the beneficiaries
In the case of conservatorships or guardianships, it is also the goal of probate administration to ensure the responsibilities to the conservatee or ward are met.
Why Hire a Lawyer for Probate Administration?
Having an established and experienced estate litigation attorney to assist you with your probate administration needs can ultimately benefit all involved. Some of the top reasons for hiring a probate attorney are below.
To protect the original intentions of the decedent via proper interpretation of the will
To protect assets of the estate when transferred to heirs or beneficiaries
To protect the right of the heirs or beneficiaries to receive the distributions they are entitled to via the duties and responsibilities of the personal representative
To confirm that you stay in compliance with probate requirements for accounting codes
Ensuring all heirs, beneficiaries, and creditors are informed of updates on the estate's status
Maintain that all responsibilities and fiduciary duties are carried out
Anyone who is named as the executor of an estate should seek the advice of a probate attorney, especially anyone who is unfamiliar with probate procedures and the complex laws that govern probate administration.
The process of estate administration can be complicated, as it is a legal and court-supervised process to ensure any outstanding debts are paid and the deceased's wishes for the distribution of their assets as set forth by their will are carried out lawfully. If no will was left, probate administration serves to distribute the estate according to intestate distribution.
Ways a Probate Lawyer Can Help
There are many tasks a probate attorney can assist with in the probate process. Some of these are listed below.
Inventorying assets
Collecting assets
Locating assets
Completing and submitting petitions and other paperwork and documents to the count
Adhering to deadlines
Collecting life insurance proceeds
Handling retirement accounts such as 401Ks and IRAs
Getting real estate property and other high-dollar assets appraised
Negotiating with creditors
Managing debts of the estate, including taxes
Distributing assets
The Probate Process
The process of probate administration can be convoluted, especially if proper estate planning wasn't carried out in advance. Probate administration begins with filing a Petition for Probate with the court and the appointment of a personal representative, also called an administrator or executor, to oversee the estate administration process. Most executors or personal representatives enlist the help of a probate lawyer to aid them in handling the estate and carrying out their duties without making mistakes at any of the crucial steps involved in completing probate administration.
FAQs About Simi Valley, CA Probate Administration Laws
What Does a Probate Attorney Do in California?
A California probate attorney is typically hired to aid in and provide legal support in the settling of an estate. These attorneys help in facilitating probate administration and guiding a personal administrator or an executor through the process from beginning to end.
Who Does a Probate Attorney Represent in California?
A probate lawyer represents the executor of an estate in carrying out the probate process. Because the executor represents the estate as well as the beneficiary, the probate attorney assists all, either directly or indirectly. When an attorney directly represents a beneficiary, it is usually in probate litigation.
How Much Do Attorneys Charge for Probate in California?
Statutory probate fees in California for 2023 pay both the probate attorney and the executor probate fees according to state law. These Fees equal 4% on the first $100,000 of estate value, 3% on the next $100,000, 2% on the next $800,000, 1% on the next $9,000,000, and 0.5% on the next $15,000,000.
Do You Have to Get a Lawyer for Probate in California?
California law does not mandate that an estate executor hire an attorney to represent them in probate court. However, a probate attorney is a great resource to have when navigating the probate process. An attorney can help speed up the timeline and motivate the progress of probate administration.
Retaining an Experienced Simi Valley, CA, Probate Administration Lawyer
Barry Law Group is the gold standard when it comes to probate litigation. You won't be disappointed with the level of commitment and integrity we offer to all our clients. Call the Barry Law Group today to speak with one of our passionate legal staff members who can answer any questions you have regarding your case or our probate administration services. We can jump in at whatever stage of the process you are in.