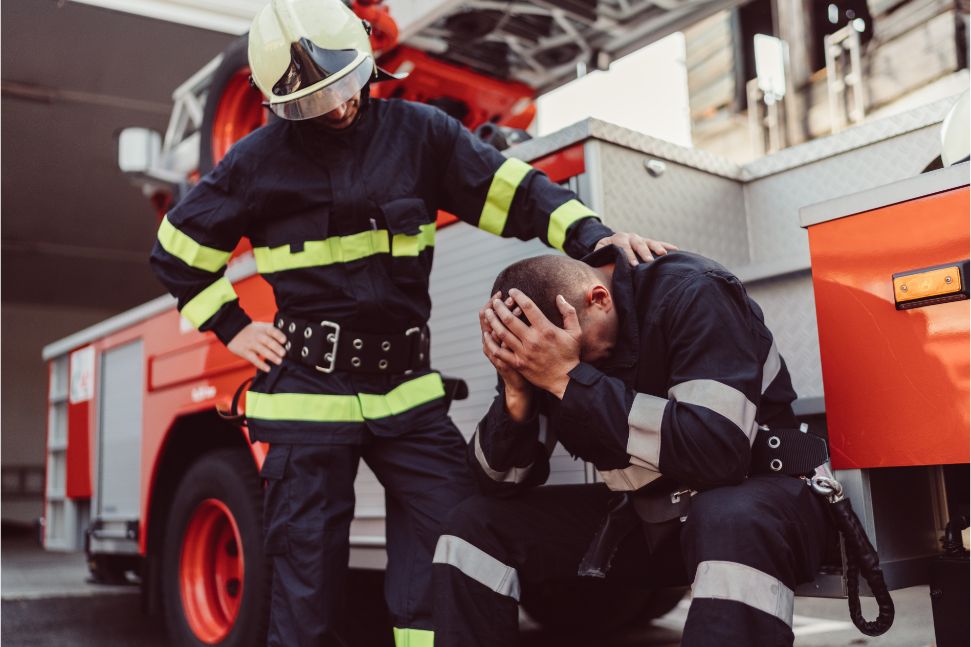 Simi Valley Firefighter Attorney
A Simi Valley firefighter injury lawyer is a crucial tool for any firefighter who has suffered a workplace injury. The workers' compensation system of California intends to help injured workers recover from their on-the-job injuries in a streamlined manner while shielding their employers from civil liability for these incidents.
Almost every employer in the state must purchase workers' compensation insurance, so virtually every worker in the state has access to workers' compensation benefits if they are hurt while working. This extends to firefighters, who have one of the most inherently dangerous jobs in the country.
Helping Injured Firefighters With Workers' Compensation Claims in Simi Valley, CA
If you are a firefighter who has suffered injuries while working, you need an experienced Simi Valley workers' compensation attorney to guide you through the legal proceedings ahead of you as you seek compensation for the damages you suffered. When you are hurt while working as an emergency responder, there are special rules that apply to your workers' compensation claim that do not apply to standard private employees. You could be entitled to more benefits than you initially expected, and the right attorney can be invaluable for helping you maximize your total compensation. Barry Law Group has the resources, experience, and skills necessary to navigate the toughest work injury claims on behalf of our Simi Valley clients.
Filing a Workers' Compensation Claim for a Firefighter Injury in Simi Valley
The general rule for workers' compensation benefits is that as long as an injury happened while you were performing your job duties, you have the right to claim workers' compensation benefits. When it comes to firefighters, these workers tend to have an easier time proving their injuries and illnesses are work-related due to the presumption rule for first responders. Because of the inherently dangerous nature of firefighting, injured firefighters typically do not need to produce much evidence to show their medical conditions were caused by their work under this presumption rule.
Your Simi Valley workers' comp attorney can help gather the evidence needed to prove that your injury or illness is work-related and file your claim to the insurance carrier. While most workers' compensation insurance carriers tend to process claims from first responders quickly and in good faith, there is always a chance for complications to arise. Your Simi Valley workers' compensation attorney can address any such issues you encounter and ensure you receive a fair determination of benefits.
A successful workers' compensation claim can yield full coverage of all medical expenses related to your work injury, one full year of your salary, and additional ongoing disability benefits if you remain unable to work after this first year. Barry Law Group is ready to provide the legal representation you should have to approach the workers' compensation claim filing process with confidence.
FAQs for Firefighter Injuries
Q: What Are Common Work-Related Injuries Among Firefighters?
A: The most common injuries among firefighters throughout the state include severe burns, lung damage from smoke inhalation, asphyxiation, and traumatic injuries from explosions. Firefighters also suffer injuries from falls, debris, and vehicle accidents. As long as an injury occurred while working, the victim has the right to pursue a workers' compensation claim.
Q: How Long Do I Have to File a Workers' Compensation Claim?
A: There is a statute of limitations or time limit for filing workers' compensation claims in California of one year, and this time limit begins on the date an injury occurs. However, it is always optimal for the injured worker to file their claim as soon as possible after their accident to have the greatest chance of success with their recovery efforts. If you delay in filing your claim, this could cause the insurance company to doubt the legitimacy of the claim or cause other problems. As a general rule, it is always preferable to file a workers' compensation claim as soon as possible after any injury while working.
Q: Do I Really Need to Hire a Simi Valley Workers' Compensation Attorney for My Case?
A: While it's true that firefighters and other first responders typically have an easier time collecting workers' compensation benefits than private employees, this does not mean you should attempt to file your claim unassisted. The right attorney is an invaluable asset for your case and can streamline your recovery efforts significantly. They can ensure you receive appropriate benefits to address your injury and help you explore any additional avenues of legal recourse that may be available to you.
Q: What Are Presumptive Injuries for First Responder Workers' Compensation Claims?
A: Most injured workers who file claims for workers' compensation benefits will need to clearly prove that their injuries directly resulted from work. When it comes to firefighters, police officers, and other first responders, the law recognizes that there are countless risks they face when doing their jobs, and a presumptive injury or medical condition is one that is automatically presumed to be a result of their work duties. Burns, injuries from smoke inhalation, and cancer are just a few examples of presumptive medical conditions that may apply to firefighter workers' compensation claims.
Q: What Does It Cost to Hire a Simi Valley Workers' Compensation Attorney?
A: Barry Law Group can provide the legal representation you need for your impending workers' compensation claim with a contingency fee agreement. This will ensure you do not pay more for legal counsel than you win in compensation for your injury. Under a contingency fee agreement, the client does not pay any ongoing or upfront legal fees to their attorney; instead, they part with a percentage of the settlement the attorney secures on their behalf. They only owe this fee if the attorney wins their case, so if our firm is unable to obtain compensation in your case, there is no fee at all.
Barry Law Group has years of professional experience in workers' compensation law, and we have successfully helped many past clients secure the benefits they deserve after injuries on the job. Firefighters have incredibly dangerous job duties and deserve the peace of mind that comes with knowing workers' compensation benefits will be available if they are hurt while working. If you need the assistance of an experienced Simi Valley workers' compensation attorney, we can help. Contact Barry Law Group today to schedule your free consultation with our team.