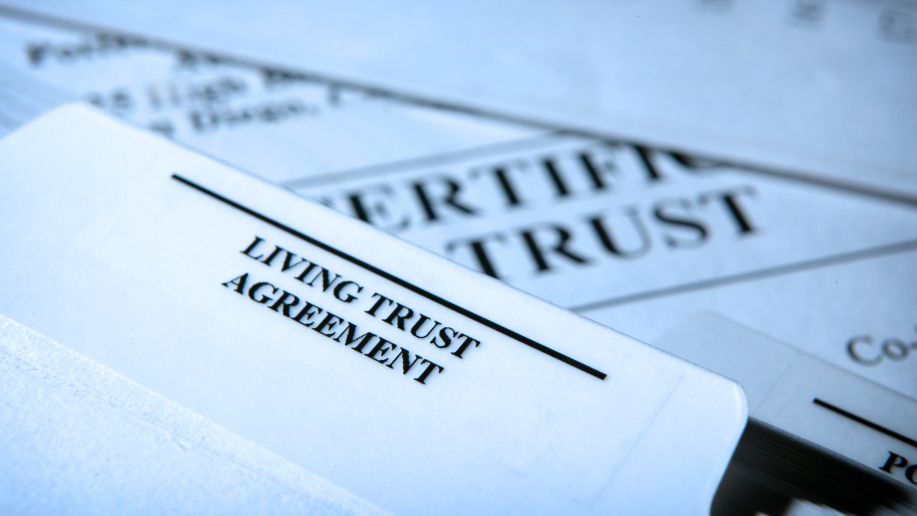 Simi Valley Trust Litigation Attorney
When disputes come up amid trust administration in Simi Valley, CA, family conflict can arise, especially when beneficiaries don't agree or other fiduciary or third parties are in disagreement with the probate of an estate. This is when involved parties should call in the assistance of a trust attorney to help sort out the issues.
Barry Law Group has experience in trust litigation spanning more than three decades. Our family-owned law firm treats every client with compassion and integrity, and we hold ourselves to high standards. Every case we take on gets rigorous treatment because we believe every case is unique. Our dedicated approach continues to win cases in trust litigation.
What Is Trust Litigation?
A trust is a legal vehicle for protecting assets. If a third party feels the terms of a trust have been breached by the trustee in terms of the trust conditions or the fiduciary duties of the trustee, they often enter into trust litigation to resolve these issues. Trusts are often used to avoid probate, to control the disposition of an individual's assets when they pass away or become incapacitated, to provide orderly administration of assets after death, to protect assets from taxes and creditors, and for other reasons. When there is a dispute involving a trust, trust litigation then becomes necessary to iron out the differences and resolve any issues.
Reasons for Trust Litigation
Trust litigation arises for many reasons and is more common than you may think. Oftentimes, trust litigation arises when the validity of a trust is questioned or the interpretation of the meaning of a trust is doubted. Additionally, when a beneficiary, trustor, or creditor feels that the trustee has breached the trust terms, believes fiduciary responsibilities are not being upheld, or a creditor has enforced the collection of a debt against a trust's estate, trust litigation is necessary.
In many cases, trust litigation arises as the result of an interested party, such as the beneficiary or disinherited individual of an estate, claiming the decedent did not have the mental capacity required to create a trust and that it was not executed properly due to a lack of mental capacity. They may also make accusations of undue influence, fraud, or duress against the trustee, alleging they have improperly managed the trust or breached the fiduciary duty to beneficiaries and/or creditors. These accusations are serious, and when they occur, trust litigation is required.
What Are Fiduciary Duties?
Trustees must adhere to the terms of a trust and adhere to their fiduciary responsibilities and duties. These duties are listed below.
Duty of impartiality when multiple benefactors are involved
Duty of loyalty to beneficiaries
Duty to avoid conflicts of interest among involved parties
Duty to protect and preserve the assets
Duty to maintain productive property
Duty to keep the property of the trust separate from other assets
Duty to enforce the trust and defend claims against it
It is also the duty of the trustee to communicate updates regarding trust administration to the beneficiaries and other involved parties.
Trust Modification
Not all events of trust litigation involve the contestation of a petition. In many cases, trust litigation merely involves the modification of a trust or a request to bring assets out of a trust into the trust estate. These modifications are often a necessity of estate administration, so having a Simi Valley trust lawyer to assist you with these acts can make all the difference in navigating the complicated probate courts of California.
Trust Litigation Involving Contested Petitions
While many times the modification of a trust leads to the necessity of a trust attorney, there are so many more times when two parties disagree about a trust's validity or how it should be handled in administration. The most common types of contested trust petitions include the following types of cases: 
Claims that a breach of trust or a breach of fiduciary duty occurred
Contested accounting
Contested trusts
Trustee suspension or removal
Petition to instruct a trustee to act or not act
Asset recovery of a trust's belongings
FAQs About Simi Valley, CA Trust Litigation Laws
How Do You Sue a Trust in California?
In California, you cannot sue a trust, but you can sue a trustee. This is the person who manages the trust and is responsible for fulfilling their fiduciary duties to the trustee on behalf of the decedent. Reasons one might sue a trustee include breaching fiduciary duty or the terms of the trust, but there are many other opportunities for disputes to arise within trust administration. Having a trust attorney represent you in these matters is ideal due to the complexities of California probate.
What Is the 120-Day Rule for Trusts?
A 120-day trust letter is a notification by a trustee issued to notify beneficiaries of a trust and other beneficiaries that a settlor has deceased, and the trust is now irrevocable. The 120-day letter ends the beneficiaries' right to file a claim against the trust after 120 days.
How Do I Contest a Trust in California?
In order to contest a trust in California, you must have a legal standing to challenge the trust and contest the terms of a trust. A disinherited beneficiary or a disadvantaged beneficiary may contest the terms of a trust. Additionally, a beneficiary has the right to be notified if a trust is contested for which they are included.
Can a Trustee Withhold Money From a Beneficiary?
A trustee may hold money from a beneficiary if the terms of the trust allow them to do so or if the circumstances justify it for the sake of trust administration. Thus, it depends on the terms and conditions of the trust. Furthermore, a beneficiary has no power to override the trustee as long as they are adhering to the terms of the trust.
Contact a Simi Valley, CA, Trust Litigation Lawyer
If you are facing an issue in trust administration or wish to contest a trust or modify a living trust, hiring a probate trust attorney can increase your chances of a seamless case. Barry Law Group's legal team is knowledgeable in California probate court and can advise you on your most favorable options moving forward. Contact Barry Law Group and speak with one of our dedicated and reliable attorneys about your legal probate needs today.